You'll Be Crying With Laughter At Ant & Dec's Best Pranks!
23 November 2017, 10:17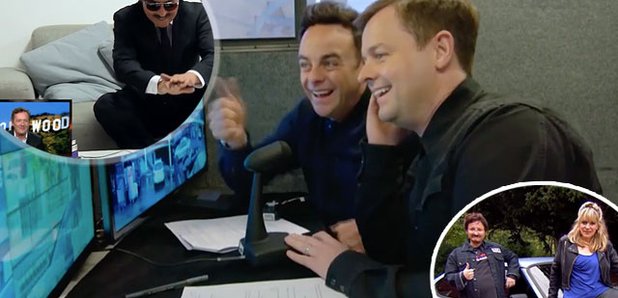 These have got to be Ant and Dec's best pranks EVER.
They're back on our screens on 'I'm A Celebrity… Get Me Out Of Here' and in celebration of their reunion (now Ant's feeling better!) we just HAD to put together some of Ant & Dec's best pranks ever.
From tricking Harry Styles into saying, "I need a proper haircut" in Kiwi, to making Piers Morgan think he'd broken Simon Cowell's painting worth millions - their Saturday Night Takeaway pranks will go down in history.
Just last weekend, the pair filled viewers hearts with joy as they returned to I'm a Celeb as a duo, following Ant's 2 month stint in rehab for a two-year addiction to painkillers.
Ant told The Sun On Sunday: "I was at the point where anything - prescription drugs, non-prescription drugs - I would take.
"And take them with alcohol, which is ridiculous. The doctors told me, 'You could have killed yourself.' "
So good to see you well, and back on our screens Ant!
Watch more: