Victoria Beckham Struts Back To Her Popstar Roots In THIS Video!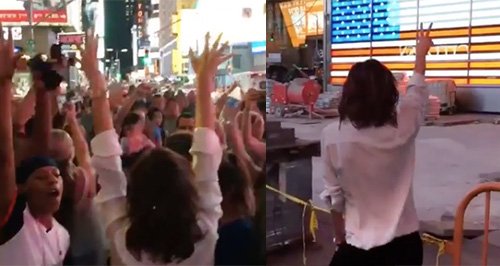 VB goes all Posh Spice in a recent video of her strutting her stuff to the Bee Gees in New York City!
If you were to walk around New York dancing and strutting to Stayin' Alive by the Bee Gees, your children would probably turn and run right? Embarrassing!
But Brooklyn Beckham instead uploaded it to his Instagram account with the hashtag #coolmum and VB looks pretty sassy!
The designer showed her fun side in the clip in which she dances around Times Square while being followed by a camera.
Towards the start of the video, she seems to be pretty incognito with passers by not realising who she is! But after a few double takes from people they realise that yes...that is Victoria Beckham!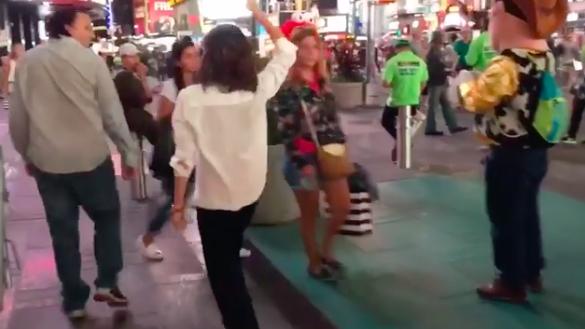 Before long, members of the public are strutting alongside the star and we think she even cracks a smile at one point! But not for too long before her signature pout is back...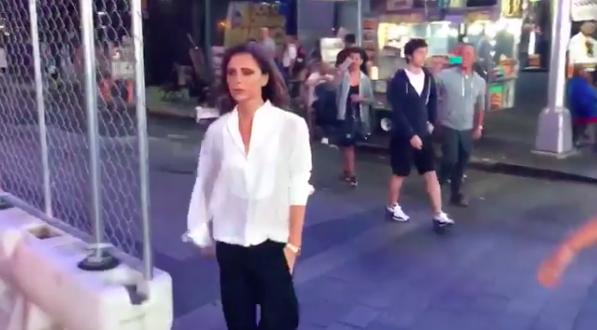 She busts some classic disco moves as she moves around the crowds and eventually gets them jumping in to boogie with with her!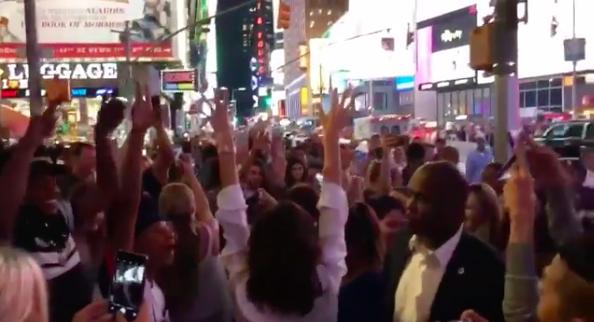 This comes after her recent appearance on ITV's This Morning where many criticised her of being boring...
Has Victoria heard of smiling? In that 4/5 minute interview she never did #SmileVictoria #Itfeelsgoodtosmile #VictoriaBeckhamTM #ThisMorning

— Christopher Wood (@ChrisJW1987) September 15, 2016
She's definitely proved them wrong!