Victoria Beckham shuts down divorce rumours once and for all in family Vogue shoot
4 September 2018, 11:56 | Updated: 4 September 2018, 11:58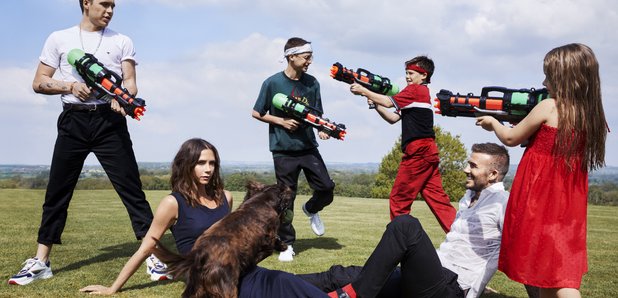 Victoria Beckham claims her marriage to David Beckham is stronger than ever in a candid interview with British Vogue.
Victoria and David Beckham have been rocked by split rumours throughout their 20 year marriage, but the former Spice Girl has said her relationship with the former England footballer is solid.
"People have been making things up about our relationship for 20 years, so David and I are pretty used to ignoring the nonsense and just carrying on as normal," she tells British Vogue of the divorce rumours that circulated earlier this year. "But these things have a wider effect on the people around us, and that's unfair."
The 44-year-old fashion designer also touched upon the secret to the Beckham's success, claiming that family is the key to David and Victoria's multi-million pound fortune, insisting they are "stronger together".
Victoria said: "We both realise that we are stronger together than we are as individuals. Would either of us be in the position that we are in now had we not met and been together all those years ago? It's all about the family unit.
"We are much stronger - the six of us - than we would be if we were individuals. We respect that family bond and that is key."
Victoria is joined by her husband David, and their four children Brooklyn, 19, Romeo, 16, Cruz, 13 and Harper, seven for the October issue of the iconic fashion magazine.
The happy family are seen frolicking in the countryside with their beloved cocker spaniel, Olive, joining in on the fun.
Victoria poses in a crisp white shirt, as their dog leaps over her, while her brood frolic with water guns. David is also pictured laying out on the grass, however, he does not feature on the cover of the magazine.