'Don't Mess With Your Boobs!' Victoria Beckham Pens A Cracking Letter To Her Younger Self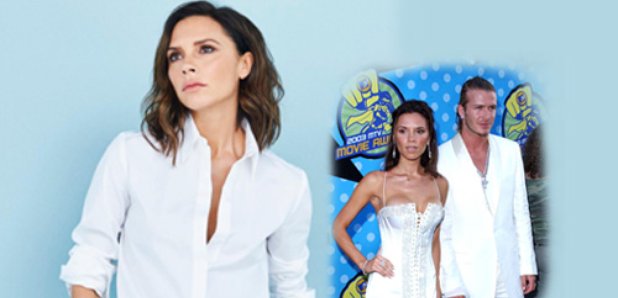 Victoria Beckham opens up about her surgery and fashion regrets in this charming letter to herself.
She's one of the most iconic celebrities, with her contributions to fashion recently earning an OBE, and now Victoria Beckham is showing a different side to her personality in a charmingly witty letter to her younger self.
The former Spice Girl has opened up about her body insecurities and never having felt she was "the prettiest or the thinnest" at school, before recounting the charming love story behind her relationship wth husband David Beckham, in a candid letter published in October's issue of British Vogue.
Victoria, who graces the front cover wearing a stylish red coat, ridicules past outfit choices which she jokes resembled "a drag queen" and openly admits regret about her boob job, a procedure which she denied having done at the time.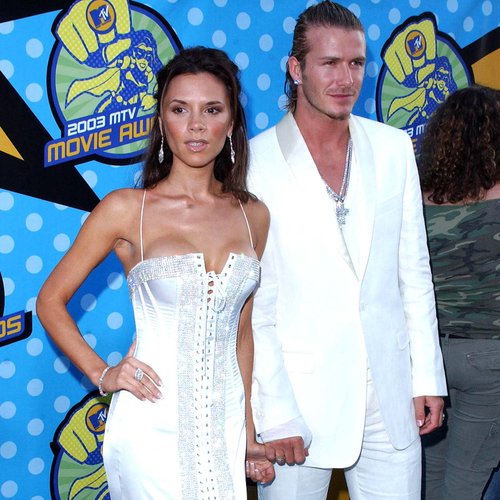 Issuing her younger self a stern warning, she writes: "I should probably say, don't mess with your boobs."
"All those years I denied it — stupid. A sign of insecurity. Just celebrate what you've got," added the 42-year-old mother-of-four.
Victoria's incredibly honest letter appears in the 'What I Wish I'd Known' feature in the fashion bible, Vogue, and she also casts her memories back to the moment she met David, claiming it was "love at first sight".
Giving herself advice on boyfriends and long-lasting love, she admits knowing NOTHING about football and that she was more than a bit tipsy when they first met.
"Learn more about football, especially the offside rule. And yes, love at first sight does exist," she writes. "It will happen to you in the Manchester United players' lounge – although you will get a little drunk, so exact details are hazy."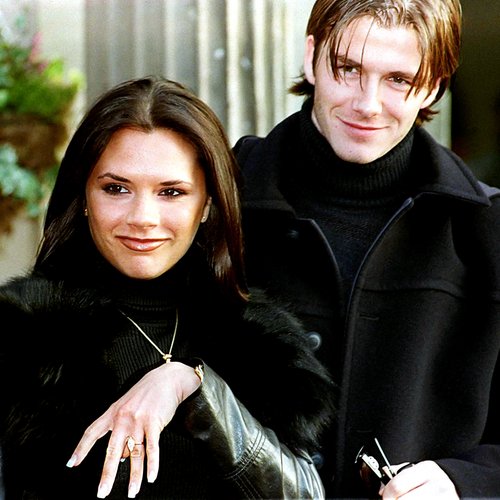 "While the other football players stand at the bar drinking with their mates, you will see David standing aside with his family. (He's not even in the first team at this stage – you are the famous one.)
"And he has such a cute smile. You, too, are close to your family, and you will think how similar he feels to you. He's going to ask for your number. (He still has the London-to-Manchester plane ticket on which you wrote it.)"
Of course we know how that story ends, as David and Victoria have gone onto become one of the world's most famous power couples, not to mention have four gorgeous kids, Brooklyn, 17, Romeo, 14, Cruz, 11 and five-year-old Harper.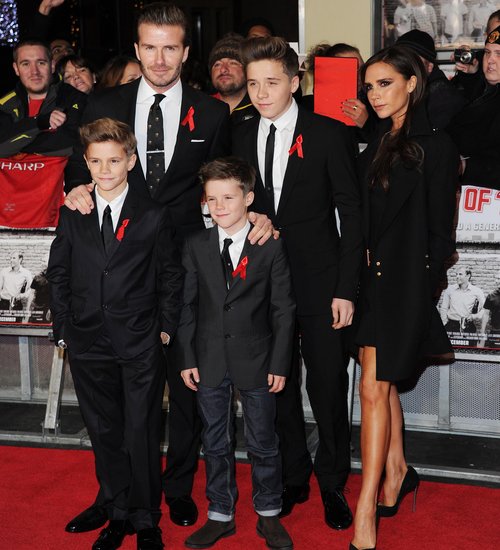 Victoria also touches on her earlier school days, where she reveals feeling insecure about her weight as a teenager at theatre school in Epsom, Surrey.
Her impassioned note read: "I know you are struggling right now. You are not the prettiest, or the thinnest, or the best at dancing at the Laine Theatre Arts college."
"You think the Principal has put you at the back of the end-of-year show (in a humiliatingly bright purple Lycra leotard) because you are too plump to go at the front. (This may or may not be true.)"
Touching on her string of fashion faux pas with a sense of humour, Victoria ridicules her "blonde spikey hair" and compares herself to a "drag queen".
"It will never occur to you that you appear ridiculous. You will turn up at awards ceremonies resembling a drag queen," she adds. "But I look back at you and smile."
Aww! How sweet?
Long live Queen Victoria!