Viewers Slam 'Christmas Grinch' Who Claims Tinsel Should Be BANNED
7 December 2017, 09:58 | Updated: 7 December 2017, 10:00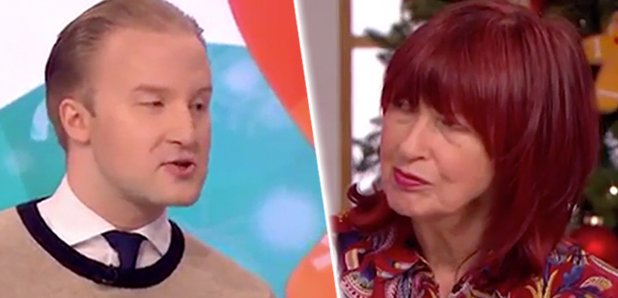 His opinions on festive decor didn't go down too well...
This weekend is expected to be the busiest in terms of Christmas tree-purchasing and festive house decorating.
If you're thinking about treating yourself to some new tree decs, avoid tinsel - it's been slammed as 'common and tacky' by Loose Women guest William Hanson:
When Janet Street-Porter asks William whether he's a fan of tinsel on trees, the etiquette coach appears physically disgusted and turns away in horror.
"No...please, no. It's made of plastic!" He exclaims, before adding that 'back in the day' it was made of silver - which was FAR more classy than the tinsel of today.
(Even though the tinsel we know and love is far safer and coated in a fire retardant outer...but pish posh who's bothered about fire safety round here?!)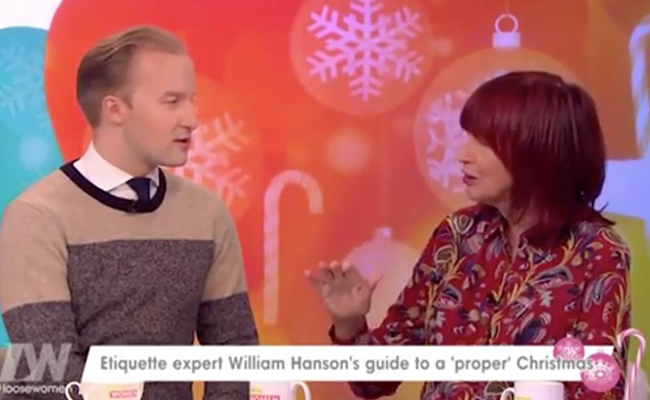 William went on to add that no decorations should really go up before the 16th or 17th of December, and that all modern forms of tinsel should be banned - with only "white or off-white lights" as an option for tree illumination.
Stacey Solomon asked the question on everyone's mind - was he actually a happy guy?!
To which he simply laughed...
One Twitter user piped up with a pretty accurate thought:
William Hanson is The Grinch personified #loosewomen @loosewomen

— Steve (@steveyy) December 6, 2017
Tacky or not, we love a bit of tinsel on our trees...and around our tv...and across the shelves...so bah humbug to anyone who dampens our festive fun!