Where Are The Ultimate Musical Family, The Von Trapps, Now?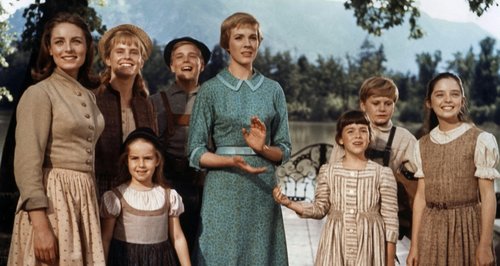 The Von Trapp children have come a long way from the cute little kids dressed in Swiss outfits and singing in the mountains.
The Sound of Music is one of those films that EVERYONE loves.
Like an old friend, film buffs and musical fans alike keep returning to watch the movie time and time again, no matter what generation you're part of.
First released in 1965, the seven children who played the offspring of Captain Von Trapp are very much adults now.
After the oldest onscreen child wonder, Charmain Carr sadly passes away, we take a look at where the real life actors and actresses are now and read their touching tributes.
Gretl - Kym Karath, 58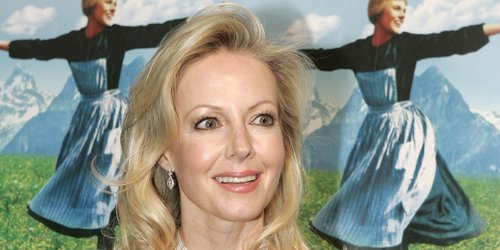 Kym Karath at the TCM Classic Film Festival Opening Night Gala | Picture: PA
The youngest (and hands down cutest) of the family's brood, little Gretl was just five-years-old in real life when she won audiences over with her long blonde hair and cheeky attitude.
The actress later moved to Paris, where she wed French actor Phiippe L Equibec and had a son Eric with him.
Karath shared her sadness at losing her onscreen older sister in a poignant Tweet:
This picture , from the very beginning , captures the love between me and Charmy . pic.twitter.com/P83dvJpyNa

— Kym Karath (@KymKarath) 19 September 2016
Marta - Debbie Turner, 60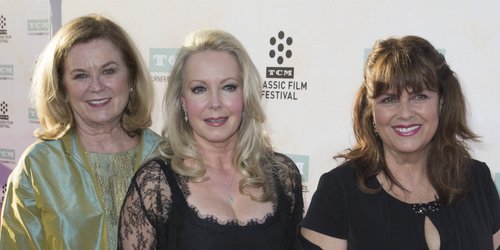 From left to right Heather Menzies-URich, Kym Karath and Debbie Turner | Picture: PA
The sixth Von Trapp sproglet wasn't much older than her onscreen sibling Gretl when she starred in the role of Marta at just eight-years-old.
The actress went on to have not one, not two, but FOUR children with husband Rick Larson, who she met whilst working in a ski resort.
She now runs a floral design company.
So sad to lose my movie big sister, Charmian Carr. A beautiful woman, inside and out. Rest in Peace, #ForeverLiesl pic.twitter.com/5quh6jegDr

— Debbie Turner (@DebbieTurnerDTO) 19 September 2016
Brigitta - Angela Cartwright, 64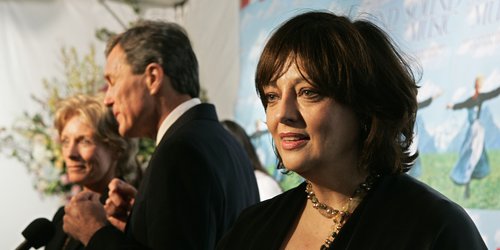 Angela Cartwright at the release party for the 40th anniversary special edition DVD of The Sound of Music | Picture: PA
Cartwright went on to star in the film Beyond the Poseidon Adventure and TV show Lost in Space, before she wed Steve Gullion and had two children.
Kurt - Duane Chase, 65

Debbie Turner, Duane Chase and Heather Menzies, pose for a photo at the release party for the 40th anniversary special edition DVD of The Sound of Music | Picture: PA
The former 13-year-old child star attributes his love of geology to his days filming in the snow-capped Austrian mountains.
Chase didn't remain in acting for very long and now lives in Seattle, USA with his wife and makes commuter software for geologists.
Louisa - Heather Menzies-Urich, 66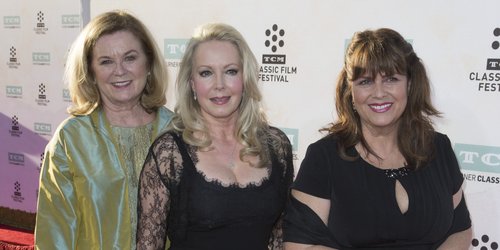 From left to right Heather Menzies-URich, Kym Karath and Debbie Turner | Picture: PA
After starring in the hit movie, Heather continued to act in multiple popular TV commercials.
Louisa met and married her husband Robert Urich on set of an advert for Libby's Corned Beef Hash. Ulrich tragically passed in 2002.
Friedrich - Nicholas Hammond, 66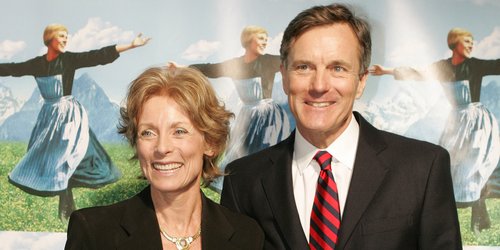 Charmain Carr, left, and Nicholas Hammond who played Liesl and Freidrich Von Trapp | Picture: PA
The Sound of Music wasn't Hammond's first acting job, having previously starred in Lord of the Flies.
Hammond went on to play Peter Parker/Spider-man in the American TV series.
May she rest in peace. And forever dance around the gazebo. pic.twitter.com/9nOU4cY104

— Nicholas Hammond (@nicholasham1) 18 September 2016
Liesl - Charmian Carr, 73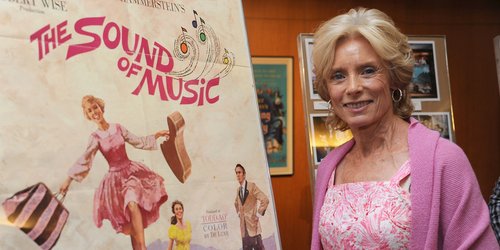 The Academy Of Motion Picture Arts And Sciences' Last 70mm Film Festival Screening Of 'The Sound Of Music' | Picture: Getty
Charmain Carr sadly passed recently, from a rare form of dementia.
The actress will forever be remembered for her portrayal of Liesl and singing the song Sixteen Going on Seventeen in the movie.
Carr also wrote two books - Forever Liesl and Letters to Liesl, about her time playing the role.
Twentieth Century Fox also tweeted an emotional goodbye to the actress...
The Sound of Music lost a beloved member of the family w/ the passing of Charmian Carr. She will be forever missed. pic.twitter.com/ehqec4uWrr

— 20th Century Fox (@20thcenturyfox) 18 September 2016