Warner Bros Approve Voldemort Origins Movie And Harry Potter Fans Are Over The MOON!
3 June 2017, 11:37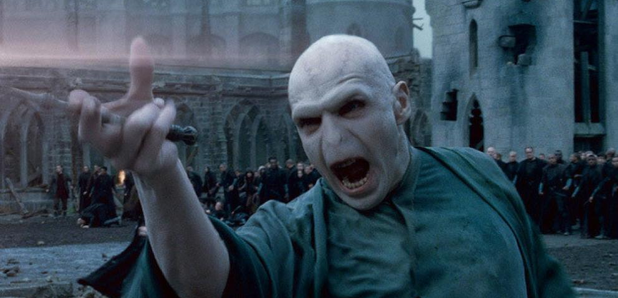 Hold on to your wands, it looks amazing already!
Just when we thought we'd never see the Dark Lord return to our movie screens again, the Harry Potter villain Voldemort has only gone and got himself his own film!
Thanks to a fan-created movie about Voldemort's origins, Tryangle Films and Warner Bros have reached an agreement to release the excitingly chilling flick that details how schoolboy Tom Riddle transforms into 'He Who Must Not Be Named'.

Tryangle films first picked up the idea, starting their own kickstarter fund for the project named 'Voldemort: Origins Of The Heir', but fans were soon starting to lose hope that the flick would ever see the light of day after the campaign was later pulled.
But a recent unofficial trailer released earlier this week reignited all our Hogwarts dreams once again, with the Harry Potter fandom clocking up millions of views on the trailer in a matter of days!

The 52-second short shows Grisha McLaggen, the heir of Gryffindor, on the hunt for Tom Riddle who has disappeared after the murder of the Hufflepuff Heir.
So who do we thank for tickling our Harry Potter dreams? The films director, Gianmaria Pezzato that's who.
'We had a private and confidential discussion with Warner Bro who contacted us during the period of the crowdfunding campaign,' said Pezzato.
'The only thing we can say is that they let us proceed with the film, in a nonprofit way, obviously.'



Pezzato also promised that the film will incorporate clues from J.K Rowling's books that didn't get to make an appearance in the original movie series.
'We wondered, "What made Tom Riddle become Voldemort? What happened in those years, and what really went down at Hogwarts when he came back?"
'A lot goes unspoken. This is story we want to tell: The rise of the Dark Lord before Harry Potter and his first demise.'
We've got our caldron of popcorn ready for this one!