Adele Won't Carry Her Grammy Home In Once Piece After THIS Awkward Blunder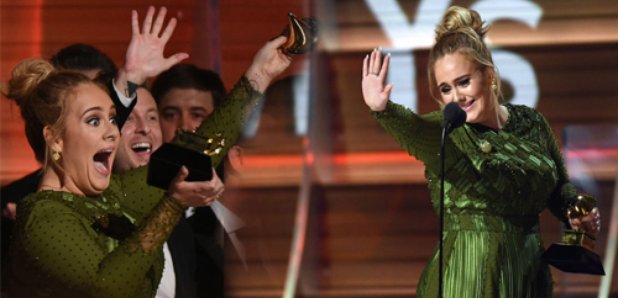 The 'Hello' singer lived out her very own Mean Girls moment when she shared her broken award with Beyonce.
Adele may have shelves lined with Grammy Awards at home, but this time she celebrated her gong for Album of the Year a little differently, in a scene that could have been lifted STRAIGHT out of Mean Girls.
The teary star looked gobsmacked as she took the stage to accept a triumphant win after her record '25' beat Beyonce's 'Lemonade' for the top award of the night.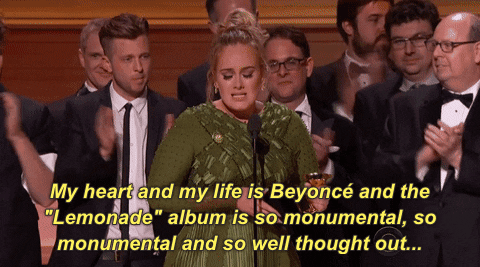 The win came as a surprise to both the star and some fans, who believed the 'Formation' hitmaker should have scooped up the prize.
As Adele collected the gong, she bashfully claimed she "couldn't possibly accept this award".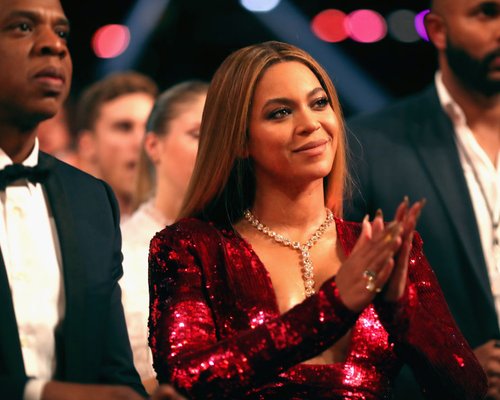 "The Lemonade album was just so monumental, Beyoncé," she said. "It was so monumental and well thought-out and beautiful and soul-bearing... we appreciate that. All of us artists here adore you. You are our light."
After the gushy speech, in what was perfectly timed comedic EXCELLENCE, Adele accidently broke the Grammaphone shaped award in half!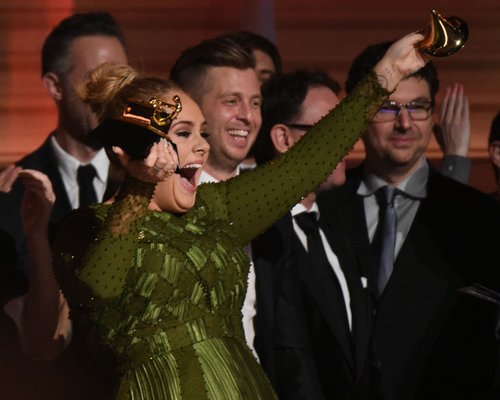 The hilarious moment saw the singer cackle with laughter at her own clumsiness, and fans were hoping she would give one half to Beyonce, JUST LIKE Linsday Lohan's character Cady did in Mean Girls after winning the queen Spring Fling crown.
Adele Broke her Grammy and gave the other half to Beyonce! Legit straight out of Mean Girls! #GRAMMYs #grammys2017 #Beyonce #adele #AOTY pic.twitter.com/xLz2WuplxO

— junkyGS (@JunkyGS) 13 February 2017
Speaking backstage after accepting the accolade, Adele admitted a piece of her had "died" when she realised she'd won Best Album of the Year.
She said: "A piece of me died inside. I felt like it was her time to win. What the f**k does [Beyonce] have to do to win album of the year?"
As well as Album of the Year, Adele also scooped Song of the Year, Best Pop Solo Performance and Record of the Year for 'Hello', and Best Pop Vocal album.
Selected winners at the 2017 Grammy Awards:
Album of the Year: '25' - Adele
Record of the Year: 'Hello' - Adele
Song of the Year: 'Hello' - Adele
Best Urban Contemporary Album: Beyonce - 'Lemonade'
Best Rock Song: 'Blackstar' - David Bowie
Best Pop Vocal Album: '25' - Adele
Best Pop Solo Performance: 'Hello' - Adele
Best R&B performance: Solange - 'Cranes In the Sky'
Best Music Video: Beyonce - 'Formation'