Watch Ant and Dec's first TV appearance... from 1990
4 April 2018, 10:52 | Updated: 19 October 2018, 18:20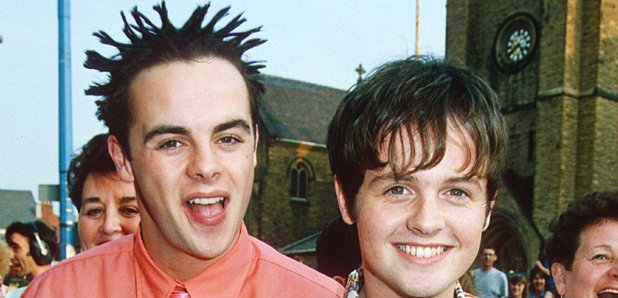 The Geordie duo were just 12-years-old when they met on the set of BBC teen soap Byker Grove - but it was a meeting that would change telly history.
It has been almost thirty years since the presenting pair - both 42 - shot to fame on the tea time drama, which was set in a youth club in their native Newcastle.
A clip of the pair in their first scene together shows Dec's character Duncan arriving at a local radio station with some pals and Byker Grove boss Geoff to record an advert for a jumble sale at the Grove.
As they practice what they'll say on air, Ant's character PJ overhears them - and quickly tells them that they're doing it all wrong.
He crumples up their prepared lines, and ad libs something much cooler, freestyling about the "Big Byker Grove Bonanza".
Duncan looks on sheepishly, unsure of the cocky stranger - who unbeknown to him would become his best friend both on and off screen.
The duo previously told Now Magazine just how their friendship started, with Dec explaining Ant sent him a Christmas card in 1990 and invited him to a football match.
Ant said: "It just happened immediately. We clicked. We'd spend all day making each other laugh and annoying everyone and quoting Vic Reeves and Bob Mortimer lines to each other."
Dec added: "Then we'd go home and phone each other up, go to the football together or stay over at each other's houses."
Ant added that their friendship is totally genuine, and it's thanks to their close bond that they have managed to stay grounded.
He said: "We love each other, definitely. A lot of people don't seem to be able to get their heads round it but just because we're on TV, it doesn't mean that our friendship should differ from two people who work in a call centre together and are best mates."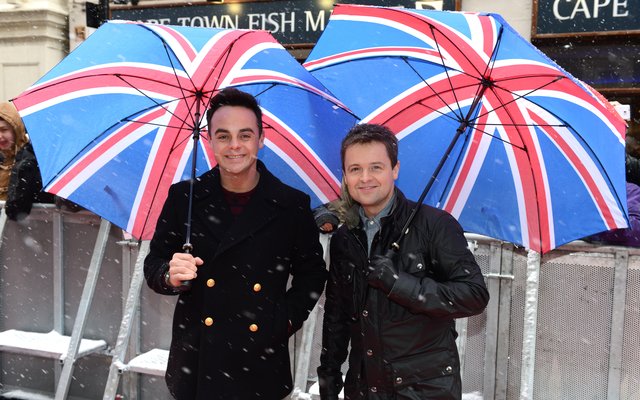 Ant and Dec have gone on to be the nation's best loved presenting duo
Dec also revealed that the pair made a pact shortly after PJ and Duncan were written out of Byker Grove - one that has lasted to this day.
"We said to each other, 'Look, whatever happens, I'll always be there for you and you're never in this life on your own against the world – you've always got a mate looking out for you'."
The last few weeks have undoubtedly been hard on the pair as Dec is forced to go solo as Ant battles his demons in rehab, but it's safe to assume that their pact will be at the backs of both of their minds.