WATCH: Anton Du Beke's Touching Tribute To Sir Bruce Might Surprise Fans!
16 November 2017, 16:48 | Updated: 16 November 2017, 17:00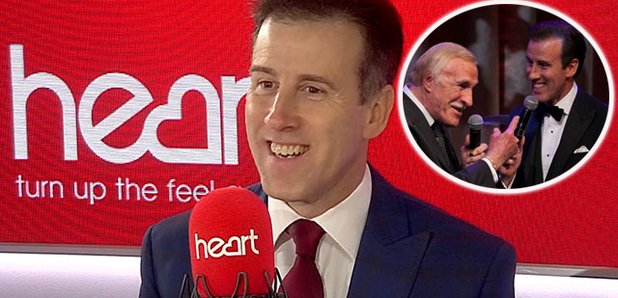 The Strictly Come Dancing star told us all about how he is honouring his late friend.
Strictly fans everywhere will know who Anton Du Beke is but probably don't know his talents stretch beyond the dance floor to the recording studio!
The Strictly Come Dancing veteran has a whole album of songs coming out called From The Top which is released just in time for Christmas and he spilled the beans to Heart about one very special song in particular.
When we asked him what his favourite song on his album is he said: "There's one called me and my shadow, I love the song it's a wonderful duet and it's a song that I did with Sir Brucie on Strictly Come Dancing a few years ago".
"We did Me And My Shadow together and that was a career high, a lifetime high for me. He was my hero, he became my friend we used to play golf together and hang out."
"To be able to do a number like that together on the best show on telly was a dream come true really so that was the first song I chose that I wanted to do as a tribute to Brucie really".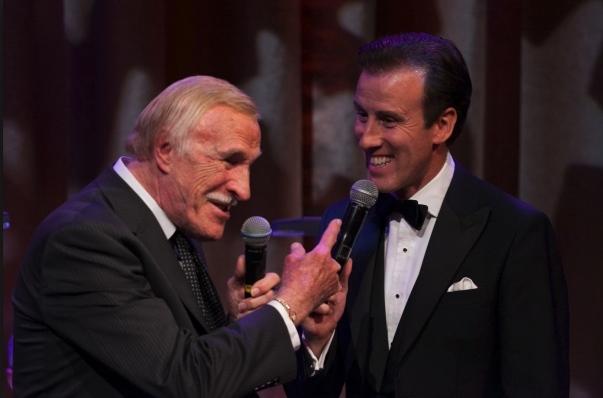 We asked Anton how he go into singing and series one Strictly contestant Leslie Garratt is the one to blame, or should we say, thank!
He explained: "On the first series of Strictly Come Dancing I danced with the wonderful Leslie Garratt and her manager became my manager and encouraged me to get into singing."
"So I started having lessons again and having coaching and that's something I've been doing since then! So what are we on now? Series 15 of Strictly Come Dancing and I'm finally putting an album out!".
We bet Anton's album is going to be the top of so many Strictly fan's Christmas lists this year!