WATCH! Blue Planet 2 Leaves Viewers Stunned With Unexpected Love Story
6 November 2017, 12:38 | Updated: 6 November 2017, 15:04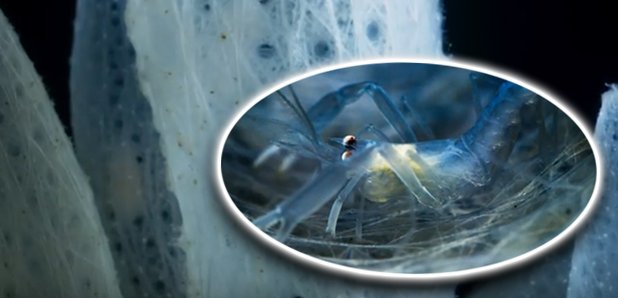 Blue Planet 2 gives us SO many feels.
Sunday evenings have gotten a whole lot more educational since Blue Planet 2 washed over our screens in a whirl of mind-blowing beauty.
A whopping 10.8 million of us tuned into episode two of the docu-series last night, which focused on 'The Deep'. Sir David Attenborough's powerful statement had us hooked instantly, as he said: "We know more about the surface of Mars than we do about the deepest parts of our seas."
We soon discovered a heart-warming love story between two shrimps inside a Venus Flower Basket:
These transparent creatures were seemingly star-crossed lovers as they found themselves swept inside the same sea sponge when they were larvae.
They had spent their whole lives encased in the sponge - an intricately woven masterpiece also known as the Venus Flower Basket - and at the time of filming, the female was carrying multiple eggs.
We learned from the wise words of Attenborough that once the female gave birth, the teeny-tiny shrimp babies would float out of the small gaps in the Venus Flower Basket, and continue life away from their parents.
However, the parents would remain inside, as they had gotten too big to fit through the woven holes.
Whist this seemed to be a life of unfair imprisonment, Attenborough explained that they had a higher chance of survival inside the sea sponge, as it protected them from predators.
We just hope that their offspring find safety in the same way!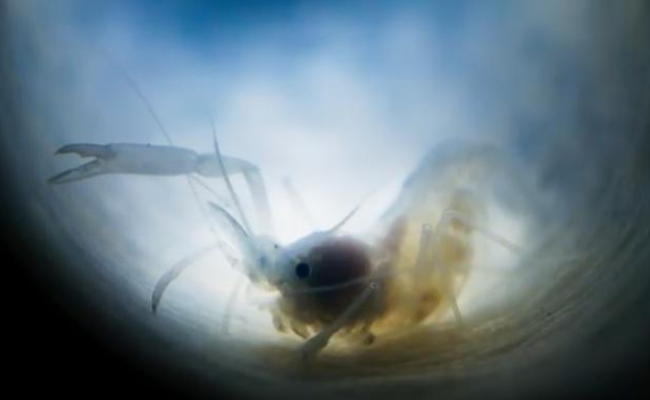 Emotional viewers of the programme took to Twitter:
Anyone else crying at the shrimp love story #BluePlanet2

— Ava (@avaclements) November 6, 2017
I'm happy the shrimps are safe inside the sponge but their children will swim out&never be able to come back inside to visit #BluePlanet2

— Kitty Roe (@kittyannekaty) November 6, 2017
Sitting here, thinking of those shrimp stuck in side the Venus flower baskets at the bottom of the ocean. Hang in there guys. #blueplanet2

— Ben Wickes (@Ben10Thomas) November 6, 2017
Throughout the hour-long episode, we were left open-mouthed at how life could flourish in the most desolate of environments, where there is no light and very little food - not to mention the fact that the water pressure amounted to as many as FIFTY jumbo jets stacked on top of each other.
(Yep, we're still in awe of all we learned last night).
We saw fish with transparent heads, sea toads with actual feet, and a whole abundance of other extra-terrestrial-like miracles that we would never have imagined existed on our very own planet.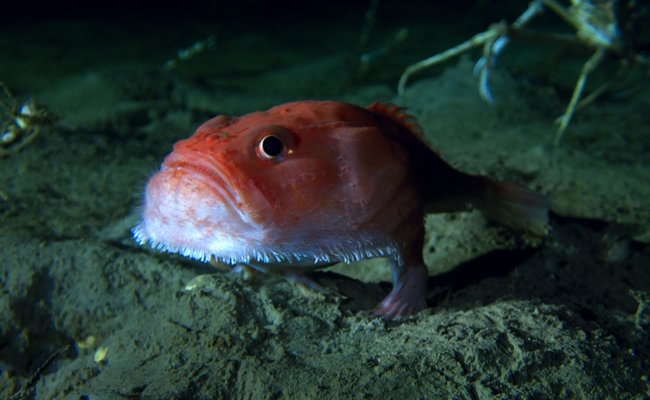 Attenborough and his team focus on the bright and beautiful world of Coral Reefs for episode 3, which will air at 8pm this Sunday on BBC1.