WATCH: Duchess Kate Waltzes With Paddington Bear!
16 October 2017, 15:18 | Updated: 16 October 2017, 16:45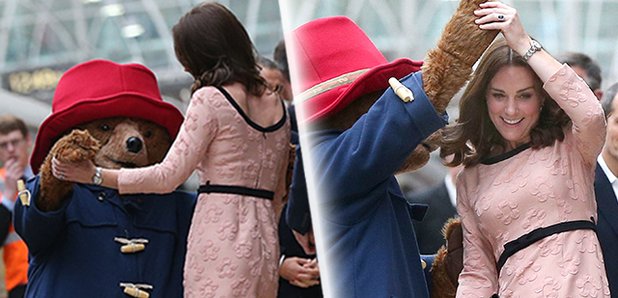 Duchess Kate is quite the mover!
It seems that no-one can resist Paddington Bear's loveable charm - including Duchess Kate!
Looking absolutely flawless (as always), Kate made a surprise appearance alongside both Prince William and Prince Harry at Paddington Station. It is the second time that Kate has been out and about since announcing her pregnancy.
Dressed in a beautifully elegant pale pink dress (could it mean she's expecting a girl?!), a teeny tiny royal bump was spied.
The Royal trio were waving off youngsters who had received support and care from charities, as they boarded a vintage steam train headed for a day trip.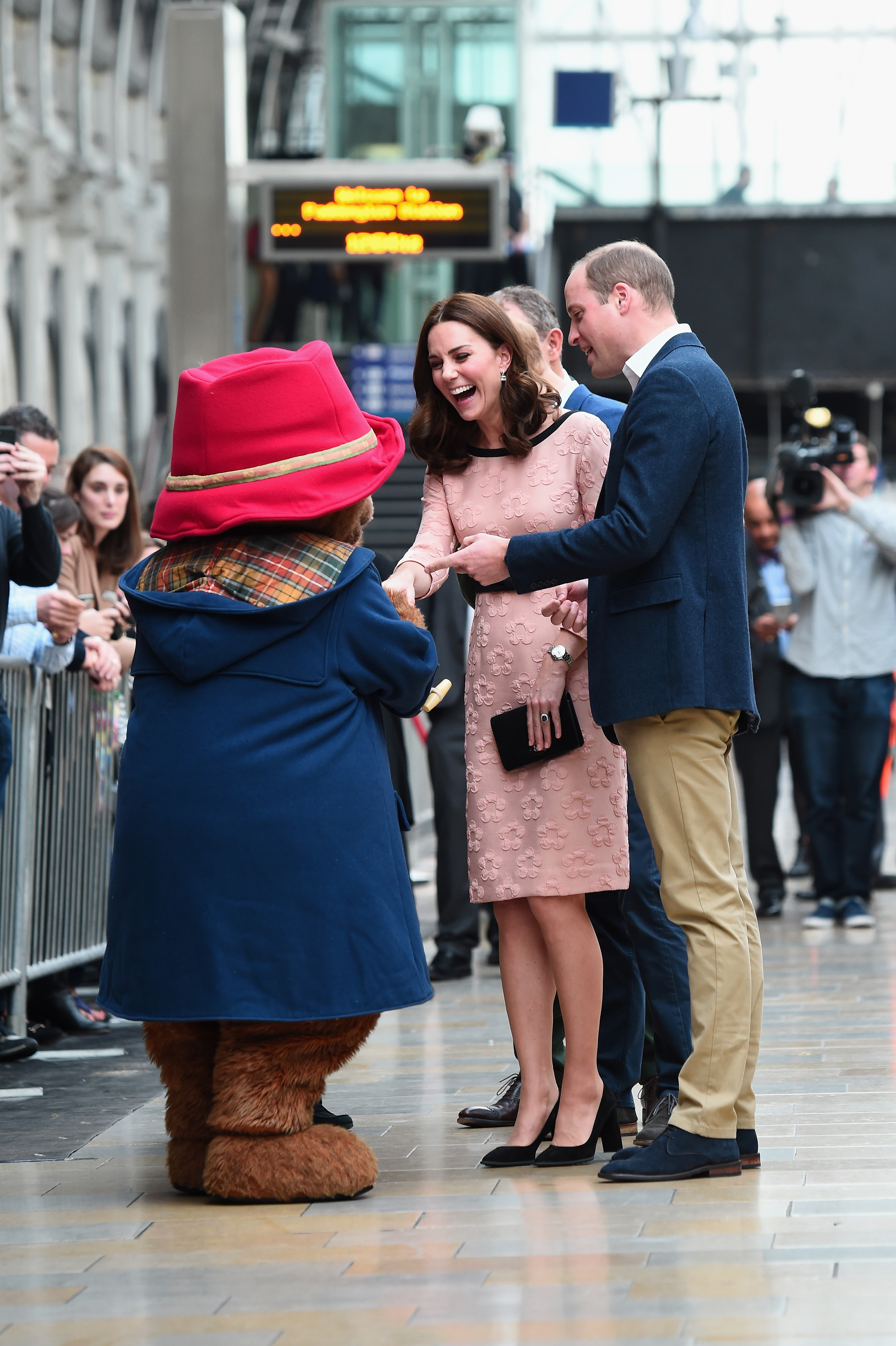 Also present were some of the cast of Paddington 2, including Hugh Bonneville.
Paddington seemed to be in his element at his namesake train station, and was clearly quite the fan of calypso music; as soon as the band nearby struck up a tune, the loveable bear was tapping his feet.
Despite suffering from severe morning sickness hyperemesis gravidarum, Kate looked happy and healthy as she willingly took Paddington's arm for a twirl on the station platform.
Her husband Prince William stifled any jealousy towards the bear and enjoyed watching his wife dance away!
A royal spokesperson expressed: "she's [Kate is] better, but she's still suffering".
Kate clearly impressed Paddington with her moves, as the actor inside the costume expressed: "She's a right good mover, and I think she could win Strictly Come Dancing - if she was in it."
Kate would certainly get our vote! It's great to see the Duchess feeling better and we hope the morning sickness continues to stay away.
WATCH: Unseen Footage Of Kate And Pippa Middleton As Beautiful Bridesmaids: