WATCH! Parents Surprise Girl With Ed Sheeran Meet-and-Greet And Her Reaction Is PRICELESS!
28 July 2017, 13:12 | Updated: 10 October 2018, 16:28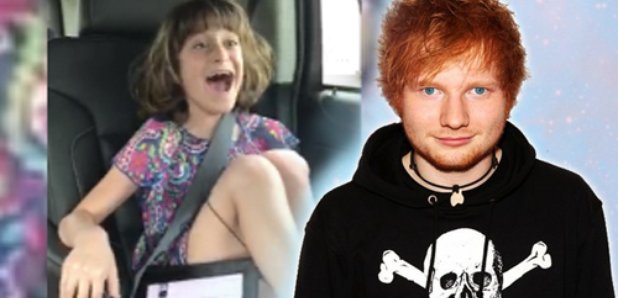 A young Ed Sheeran fan's jaw hits the floor when she realises her parents have made her wish come true.
A young girl has the internet cackling with laughter due to her reaction at being told she was going to an Ed Sheeran concert.
The little girl, who appears to be Ed's number one fan, is seen singing along to the British superstar's hit 'Castle On The Hill' as she sits in the back of her parent's car.
Unbeknownst to her, they had planned a very special surprise that would leave her speechless.
The footage, filmed on her parent's camera phone, sees the brunette teen sat listening to Ed's record with headphones when her mum says: "Isabella, take off your headphones."
"Where are we going?" her mother asks the shy little giri.
"We're going to Montreal [in Canada]" she replies.
Her mother continues to quiz her, before admitting "we lied" and they actually had a big surprise in store.
The woman tells the little girl, "We're actually going to see Ed Sheeran."
Before you know it, the little girl lets out a glass-shattering scream, obviously overwhelmed by the fact she is going to see her idol perform live.
What's more, her parents drop the bomb that she will also get to meet her idol after the show, and Isobella shrieks in a pitch only wolves could hear!
PRICELESS!