WATCH! Ed Sheeran Tells Chilling Story Of Supernatural Creatures In His House
24 October 2017, 16:50 | Updated: 24 October 2017, 16:51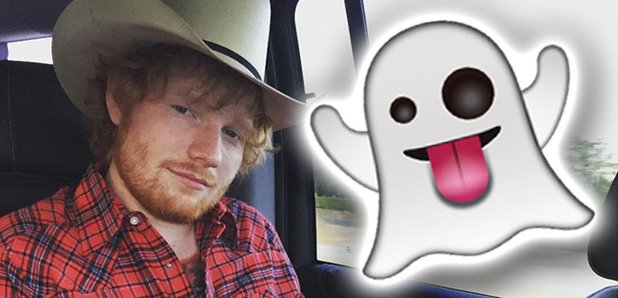 Perhaps they're fans of his music?!
Ed Sheeran has revealed that he shares his house with an unwanted guest.
The 'Thinking Out Loud' singer claims that his cottage is haunted, by a little girl!
Appearing on The Jonathan Ross show after his recent bike accident, Ed had one arm in a cast, and the other in a sling after breaking his right wrist, left elbow and a rib.
He explained to Ross that straight after the accident he hopped back on his bike and continued his journey to the pub, where he stayed for a while before heading home for a sleep. It wasn't until about 5 hours later he woke in extreme pain and realised that he'd actually done some pretty serious damage!
Perched alongside Rita Ora and Gordon Ramsey on Ross's sofa, Ed seemed pretty high-spirited despite the blow of having to cancel a number of tour dates whilst his injuries heal.
After discussing his accident, Jonathan Ross turned the topic of conversation turned to his house, which is actually an old cottage. The perfect setting for a haunting! Even Ed's cleaner refuses to take a duster to the attic, which is where he claims the ghost girl dwells.
Ross, Ora and Ramsay clearly seem a little sceptical about Ed's tale, despite his persistence on the subject. He knows a lot of people in the world of showbiz, perhaps he could call in Yvette Fielding to see what she makes of it?!
If Ed ever invited us round for a gathering, we think we'd still brave the supernaturals somehow!