WATCH! Gary Barlow Unveils PEROXIDE BLONDE Hairdo That's Left His Wife Amused
8 May 2017, 13:50 | Updated: 6 August 2018, 12:13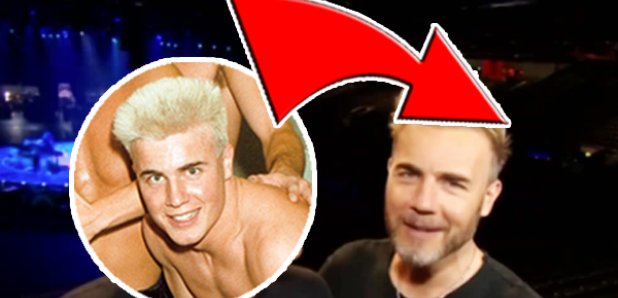 The Take That frontman has undergone a drastic makeover as the group head out on their Wonderland tour.
Gary Barlow appears to be pining after his days in Take That, as the frontman unveiled a drastic new hairdo that bears a strikingly similar resemblance to the style he wore in the 90s.
The 46-year-old singer-songwriter has gone back to his roots with bleach blonde hair and unveiled the peroxide mohawk hairdo ahead of his opening show for Take That's Wonderland tour.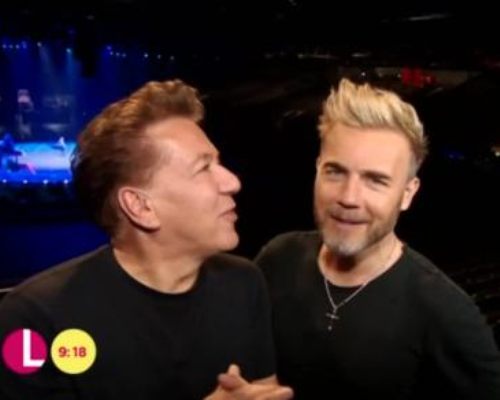 Gary's new do is sure to bring about mixed opinions, but he seemed confident with his choice when he appeared on the Lorraine show on Monday.
Entertainment reporter, Ross King went behind the scenes of Take That's tour and quizzed the singer about his brand new 'do.
Gary Barlow said of his newly blonde hair: "You know what, I thought it's departing so quickly, I thought for the last time I'm going blonde. And the 90s are back apparently, which means we're back in fashion… just for this year only."
Despite being thrilled with his nostalgic new look, his wife Dawn Andews isn't as keen on his blonde barnet.
Gary told The Sun newspaper: "I did say to her, 'Do you really like my hair?' and she said, 'It's not the hair I've got the problem with, it's your mid-life crisis', and I was like, 'Thanks very much'".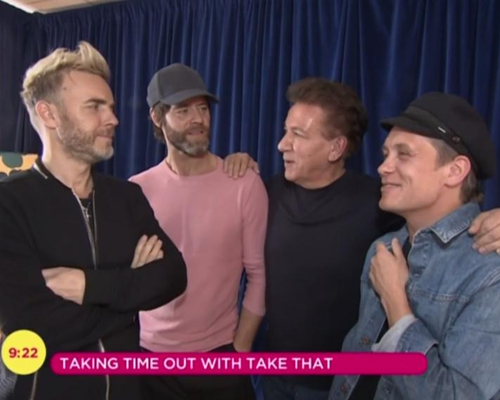 Even though he's received mixed feedback so far, Gary remains defiant and insists his 90s inspired hairdo is the height of fashion.
Delving further into his makeover, he added: "Vinyl's back and I thought, 'You know what? I'm taking it back to '92.' It was '92 since I was blond and I thought, 'It's Wonderland. I can't just walk on-stage with me old hairdo,' so I've gone blond for this tour."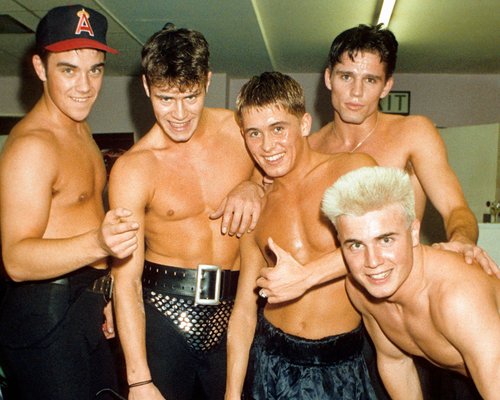 Meanwhile, Gary and his bandmates Howard Donald and Mark Owen are excited to be back on the road.
Speaking on Lorraine, Howard said: "We want to keep touring because we love it so much. You're pretty much pampered you know, it's amazing, we're just very, very lucky."
We're not sure how we feel about the blonde hair either, but Gary definitely pulls it off!