We Bet You Can't Get Through These Holly And Phil Moments Without Laughing!
11 December 2017, 16:02 | Updated: 11 December 2017, 16:04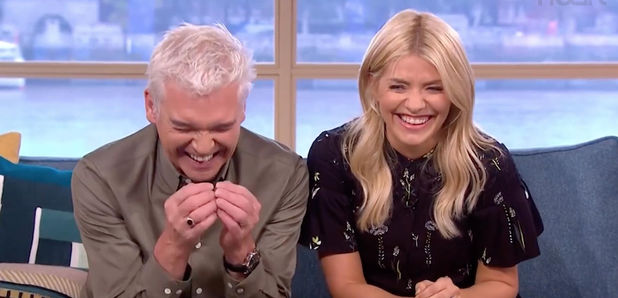 When they laugh, we laugh!
Holly and Phil are definitely up there when it comes to the nation's favourite presenting duo.
We shouldn't laugh - but when they get the giggles it's hard not to join in - and 2017 saw them crumple many times!
The pair have worked alongside each other for many years, and have formed a strong friendship as a result. Instead of taking a break from each other during their summer holidays earlier this year, the two revealed they'd actually ended up on holiday together.
Phillip first began presenting This Morning in 2002, with Holly joining him seven years later in 2009. In that time, they've won an impressive 8 awards at NTA's - and one year took to air the following morning still a little worse for wear from their celebrations the night before...
Holly and Phil currently host This Morning Monday to Thursday, with husband and wife duo Eamonn Holmes and Ruth Langsford taking the reigns on Fridays.
Willoughby, who is a mum of three, has gained a huge fan base with fellow parents as she juggles her work commitments and motherhood duties - and whilst managing to be the ultimate style icon! Her high-street looks often feature on her Instagram page as she models her enviable figure.
Meanwhile, 'silver fox' Schofield has two daughters who are well past the stage of needing nurture, and he recently attended his youngest's graduation from university.
This Morning runs from 10.30am-12.30pm every weekday on ITV1, and continues to be one of the most popular daytimes shows on our tellybox.