WATCH: James Corden Gets Whipped Into Shape By Channing Tatum!
28 September 2017, 15:47 | Updated: 28 September 2017, 15:50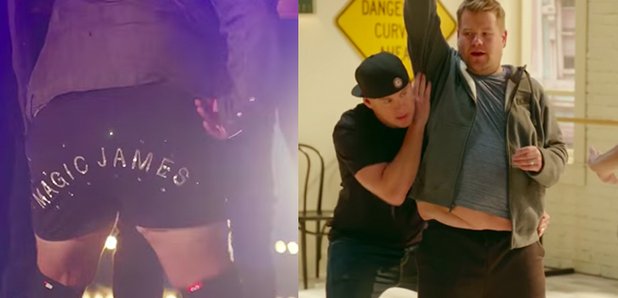 The British funny man gets the Magic Mike treatment from the man himself, Channing Tatum!
When you hear the words 'Magic Mike' the first thing to spring to mind is probably a group of toned topless men, and well, Channing Tatum!
What you might not expect to spring to mind is James Corden. We love you James but you're not exactly Magic Mike material...or so we thought.
This latest clip that aired during his talk show, The Late Late Show, sees James get whipped into shape by Channing and a group of men that have been blessed with some handsome looks and some SERIOUS abs.
In the clip we see James undertake a series of training exercises including whipping his clothes off, seductively dancing and gyrating around on the floor.
It's safe to say he doesn't exactly take to the challenge like a duck to water but we'll give him an A* for effort!
After the intense training he had to undertake in the video it was then time for him to strut his stuff and put his new moves to the test in front of a crowd of ladies eagerly waiting to see some hunky men.
But does James do the Magic Mike name justice? With Channing watching on at the back of the club and the pressure well and truly on James manages to pull off a sexy routine to the song Candy Shop flanked by some very hot guys.
The girls are screaming, we loved it and it looks like Magic Mike himself was SERIOUSLY impressed - well done James!
Watch the full video below to see how James fared...