WATCH: Kit Harrington's Game of Throne's Audition Tape Has Been 'Leaked'
11 July 2017, 12:09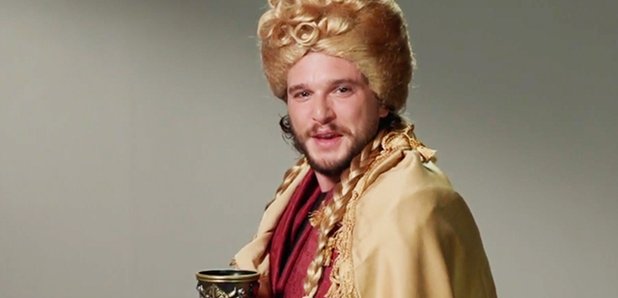 The hunk who plays Jon Snow can be seen auditioning for his part on the show...but there's something a bit off!
We are used to seeing Kit Harrington on stage as serious, smouldering Westeros hottie Jon Snow but could you imagine him playing any other character on the HBO drama?
Well in a 'previously unseen' audition tape for Game Of Thrones you can see Kit taking on some other roles in the hit show.
Ok...so it's not really an unseen audition tape! It's a spoof that the 30-year-old actor filmed for American talk show Jimmy Kimmel Live, but just imagine if it was real?
We bet you can't get through this without laughing...
We think he definitely got cast in the right role after seeing that!
In the funny skit he takes on the roles of other characters in the show for spoof auditions including Cersei Lannister, Hodor and Arya Stark.
Things also get a bit weird when he takes on the role of Daenerys Targaryen the mother of dragons and gives the camera quite the eyeful when he says 'would you like to see my dragons?' before revealing some plastic boobs - yikes!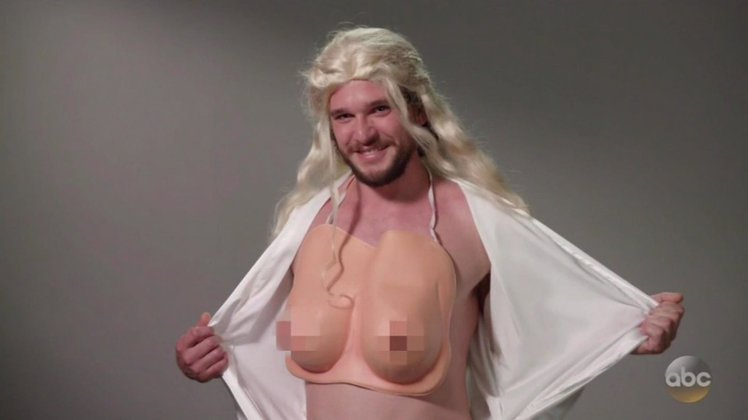 Emilia Clarke is definitely better suited to that role!
Despite the weird turn of events in the clip, it's making us super excited to have Kit back on our screens this weekend in the role we all know and love him for - Jon Snow.
Series seven of Game of Thrones will premiere this Sunday on Sky Atlantic and there are lots of rumours a foot that are making us too excited for words.
Winter is coming! Watch the full video below.