WATCH! Perrie Edwards Was Left 'SCREAMING' After THIS Heartbreaking Phone Call From Her Ex!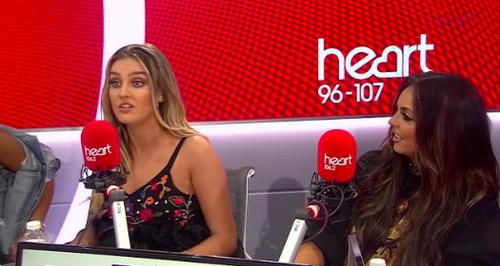 The 'Shout Out To My Ex' singer tells Heart about a shocking phone call from her ex-boyfriend Zayn Malik.
Perrie Edwards has spoken about a heartbreaking phone call from her ex-finance Zayn Malik following the release of Little Mix's new single 'Shout Out To My Ex'.
The 23-year-old singer joked she was 'like a woman possessed' after having a distressing phone call with the former One Direction star whilst at the airport during a trip to America.
Speaking about her melt-down to Heart presenter's JK and Lucy, she said: "I was at the airport and I got an awful phone call, erm, from someone. And then… I just… what did I…? I just remember screaming in the airport."
Helping Perrie to recall the incident, was Jade Thirlwall, who along with the other Little Mix members, Leigh Anne Pinnock and Jesy Nelson were on hand to comfort her following the call.
"[Perrie] had a little mini breakdown in the airport" Jade revealed, "it was in the security line and so we thought 'Oh God!'"
Jess then continued: "We literally just made a little shell huddle around her so that no one could see her and we were like, 'It's OK, just let it out.'"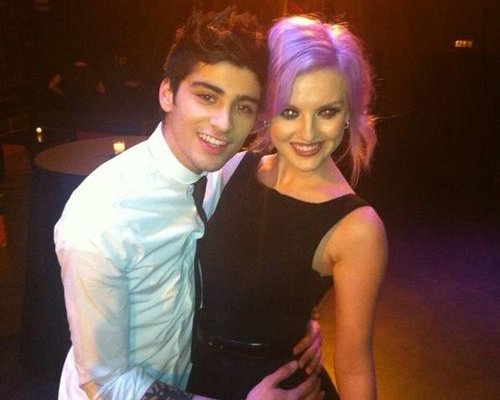 Perrie, who broke off her engagement with Zayn in 2015 after four years of dating, explained: "I was like a women possessed! It was awful! It just blubber and blubber and I thought I was going to explode."
The news comes after a chapter from Little Mix's upcoming memoir "Our Life" was leaked.
In the passage, Perrie talks frankly about their break up, and Zayn's heartless decision to end their engagement by text message.
In a leaked passage from the tome, she writes: "It was horrible, the worst time in my life. A four-year relationship, two year engagement ended by a simple text message. Just like that.
"Even though things in my career were going really well, it was incredibly difficult for me."
Now the star has bounced back stronger than ever with the group's brand new single 'Shout Out To My Ex' which you can hear on Heart!