WATCH! Sam Smith's ALREADY Planned His Wedding, And It Starts With A Funeral
2 November 2017, 12:54 | Updated: 2 November 2017, 14:26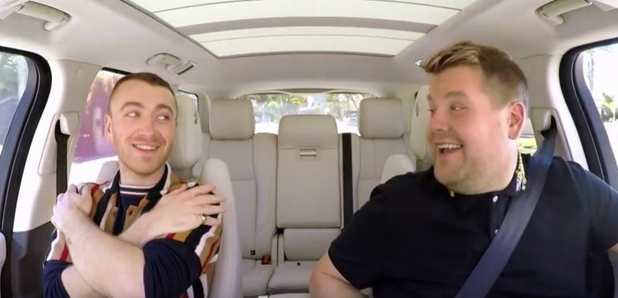 It would be an emotional rollercoaster of a day, that's for sure!
Sam Smith was the latest celebrity to take part in James Corden's infamous Carpool Karaoke.
The 'Too Good At Goodbyes' crooner road-tripped around LA with The Late Late Show presenter, dueting all his big hits and having a whale of a time!
One major revelation on Sam's part was the fact that he's ALREADY planned his marriage...and it starts with a funeral!
WATCH: Sam Smith Wants To Have A Funeral Before His Wedding:

He explained to James that he wants a 'powerpoint presentation' playing in the background as he lays in a coffin amongst his mourners/wedding guests to 'mourn the death of his single self' before the real celebrations begin!
Each to their own, Sam!
We're pretty sure James would make the guest list, as Sam revealed that the reason his track 'Lay Me Down' became such a hit was due to Corden tweeting about it. Sam explained that he was working in a bar at the time, to which a gobsmacked James responded with "I remember thinking this is a voice that I would listen to for the rest of my life."
Oh you guys!
Sam also revealed he was a bit of a rebel back in his school days, after forging a letter to his teachers on the library computer so he could go to a Lady GaGa concert - but it failed spectacularly when he FORGOT to log off!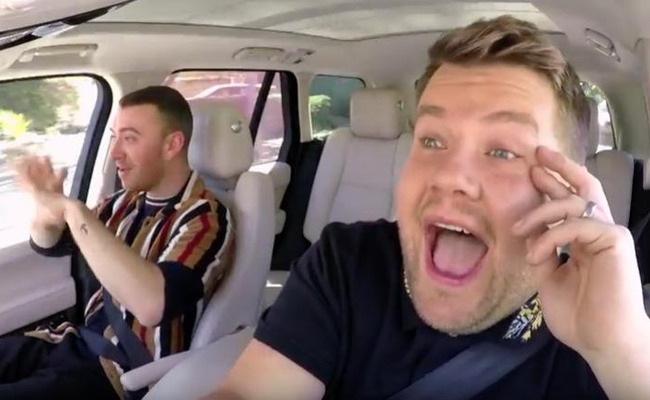 We just can't get enough of Sam Smith now he's back on our radar, and tomorrow is Sam Smith Day On Heart! We will be playing songs from his brand new album throughout the day! He will also be chatting to Heart's Sian Welby as she tests his lyrical knowledge on some big classic ballads - and he even breaks one of his most enforced ground rules!
The pop star took a 2-year hiatus after the success of his critically acclaimed album 'The Lonely Hour' to enjoy some time out of the spotlight, but we're over the moon that he's filled the Sam Smith-shaped hole in our lives again!
Watch the full Carpool Karaoke below.