WATCH: Sarah Harding Opens Up About Her Relationship With Cheryl On CBB
4 August 2017, 15:49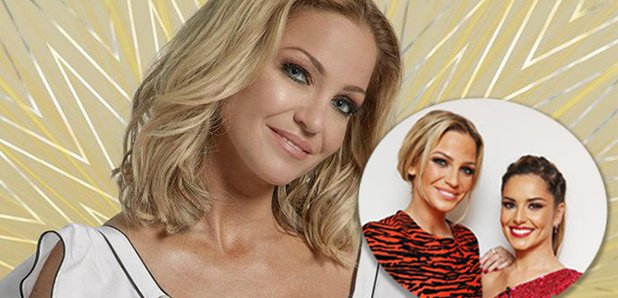 The former Girls Aloud star has opened up about her relationship with her famous bandmate.
Sarah Harding has hinted that she's had a falling out with her Girls Aloud Cheryl Tweedy.
The singer admitted during a teaser clip for tonight's episode of Celebrity Big Brother that she and her ex-bandmate haven't spoken to one another in a "while".
Although she refused to divulge why their friendship has fizzled out, she seemed confident that things will be fine between them eventually.
Speaking to her CBB housemate Jemma Lucy in the episode of the reality TV show which airs tonight, Sarah, 35, said: "I'm only 5'5'. When I wear heels I'm a lot taller and I always looked the tallest in the group. I looked like a giant next to Cheryl. She's like a Polly Pocket. She's very petite. I haven't spoken to her in a while."
Jemma then asked if they'd fallen out and Sarah replied: "Everyone asks that but we're so busy with our own stuff. It's not for me to say. "Honestly, it's not for me to say. I don't like talking about the other girls if it's a personal thing. I mean, we were like sisters, so of course it would never be plain sailing the whole time. Being around girls all the time is difficult, you know? Nothing lasts forever. We went through so much, even if had fallen out, I'm sure it wouldn't be a major deal in the future."
Sarah's subtle dig comes just two days after she vowed not to talk about the band - comprised also of Kimberley Walsh, Nadine Coyle and Nicola Roberts - inside the house because she wants to show people that she's a "loyal friend."
She said before she entered: "I don't know what she'd be worried about, but at the end of the day, if I went in there I wouldn't talk about the band or any of my exploits. I'd go in to show people who I am as a person. I'm a loyal friend and I'm not going to go in there and talk about what's gone on. We were like sisters at the end of the day, so I wouldn't go in there to talk about the band or their secrets."
Sarah and Cheryl sparked rumours they'd fallen out last month when the brunette beauty, 35, unfollowed the blonde singer on her social networking sites.