WATCH! Four Year Old Kids Attempt To Explain Married Life And It's TOO Real
12 September 2017, 12:24 | Updated: 23 August 2018, 16:58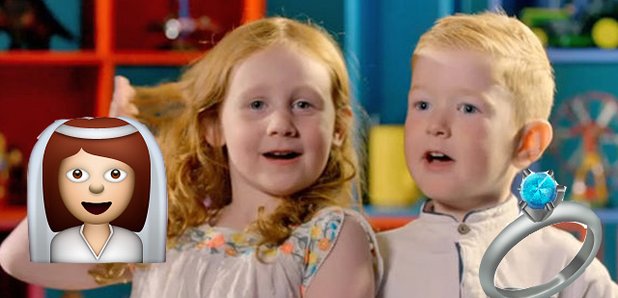 The Secret Life Of Four-Year-Olds had everyone cracking up yet again after two toddlers attempt to begin married life together.
Anyone who's married knows that it's not easy at times, and this is something two toddlers were forced to try and figure out for themselves during a hilarious episode of Secret Life of Four-Year-Olds.
The Channel 4 docu-series attempts to give viewers an insight into the minds of young children by filming them as they navigate everyday life in addition to asking them questions about different topics.
In this particular clip, classmates Layton and Orlagh show thier affections for each other by deciding to get married before lunchtime.
The adorable scenes see the pair running out of time during their break and Layton suggested that the couple get hitched quickly at the dinner table before the bell.
Things came to a halt when Orlagh leaned in for a cheeky kiss with her new husband, before he reminded her that she had a "coleslaw" (cold sore) on her lip.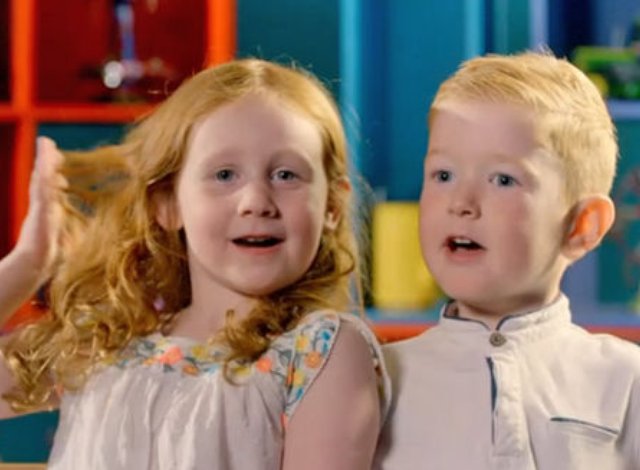 Remember, you've got a coleslaw, don't kiss tonight because you've got a coleslaw remember," said Layton.
However, in a bid to show how much he cared, the little boy told his "wife" that they should have "one cuddle".
Even if you do cuddle you get coleslaws," replied the hesitant four-year-old before the "couple" serenaded each other with classic Abba hits.
Aww! It's just too adorable to watch!