WATCH: Sinitta Urges Her Ex Brad Pitt To Give Her A Call Now He's Single
30 August 2017, 16:47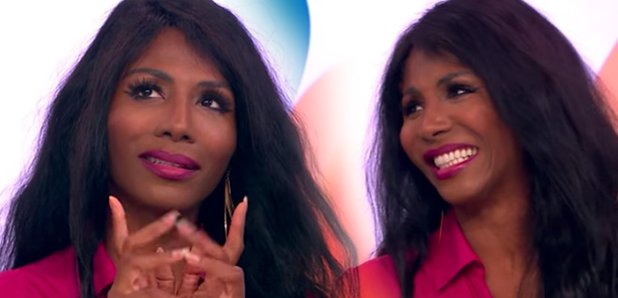 The American-singer cheekily gave a shout out to her ex on Loose Women.
Sinitta has joked that her ex-boyfriend Brad Pitt should get in touch with her since he is single after splitting with wife Angelina Jolie.
The 'So Macho' hitmaker dated the Hollywood heart throb back in the mid-80s and now he's a single man again she says she's open to a reconciliation.
Speaking on 'Loose Women' on Wednesday, she cheekily remarked: "I am single. I am looking for a new chap. You've got to be a grown man, protective, strong and mature. I'm not just looking for appearance."
And, when panelist Jane Moore said that the Hollywood hunk is now back on the market, Sinitta said: "I like the way you're thinking... I miss you, Brad. Call me!"
Sinitta - who has children Magdalena and Zac, whom she adopted following a heartbreaking string of miscarriages and several rounds of IVF treatment - is no stranger to staying in touch with her former flames as she has famously maintained a strong friendship with music mogul Simon Cowell over the years.
The 57-year-old X Factor judge struck up a romance with the pop sensation in the early 80s but, despite her dumping him when she embarked on an affair with David Essex, they have remained on good terms and still go on holiday together, work together and see each other regularly.
She said: "I usually do the Christmas holiday in Barbados. We go even more so now that he's with [his girlfriend] Lauren Silverman and has [son] Eric because he's Godfather to my children and I'm Godmother to Eric so it's nice. It's like this big, dysfunctional, family."
And Sinitta isn't afraid to tell him if he's packing on the pounds and has even advised him to get an exercise machine on his yacht so that he doesn't come back after his summer break looking fat in time for 'The X Factor' launch.
She explained: "I'm afraid so but it sounds so over the top but we need a running machine and a bike on the yacht because he would go on these summer boat holidays and come back 10lbs heavier and I'd be like: 'No, no, no!' "