WATCH: Tamara Ecclestone Defends Her Lavish Lifestyle To The Loose Women
16 November 2017, 11:31 | Updated: 16 November 2017, 14:30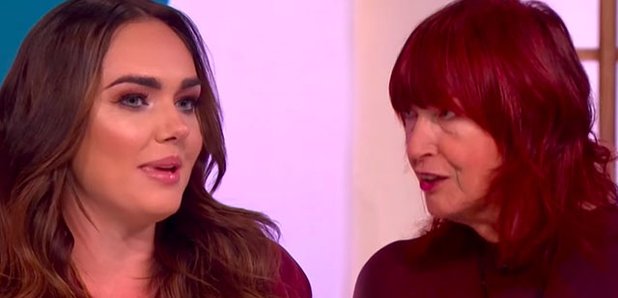 The socialite talks to the Loose Women about her extravagant lifestyle.
If you haven't heard of socialite Tamara Ecclestone then you've probably heard of her dad, former Formula One CEO Bernie Eccleston.
She grew up with a lavish, billion pound lifestyle and in her new reality TV series, Tamara's World, on ITVBe it seems she is giving her daughter Fifi the same lavish upbringing she has.
To promote her new show Tamara appeared on Loose Women where of course she faced a grilling from the panel about some of her extravagant ways!
Linda Robson asked Tamara: "You've got fifty staff, can you tell me what the fifty staff do!" to which red-faced she responded "So fifty is a small exaggeration, that's from like when I get my hair done and a hairdresser coming in to a nail person."
"We don't have fifty staff that work in the house because that would be crazy."
We couldn't even imagine having a handful of staff let alone fifty! As she defended herself to the shocked Loose Women panel she said:
"It's a big house and i do have a lot of people helping me and I do realise it seems strange"
"It may seem extreme to some people it at the same time it kind of is my normality and i would never judge anyone else for the way they choose to live their lives."
Janet Street Porter pointed out that Tamara's lack of enthusiasm for housework doesn't run in the family as her mother Slavica would always do it when she was growing up.
She said: "I think that's one of the most amazing things about your mother, that I read that no matter how much money your dad made your mum did the housework".
Tamara admitted that her parents would agree they are probably more down to earth than she is!