WATCH: Tim Henman Gatecrashed A Family Tennis Lesson In Disguise!
4 July 2017, 12:40 | Updated: 4 July 2017, 13:23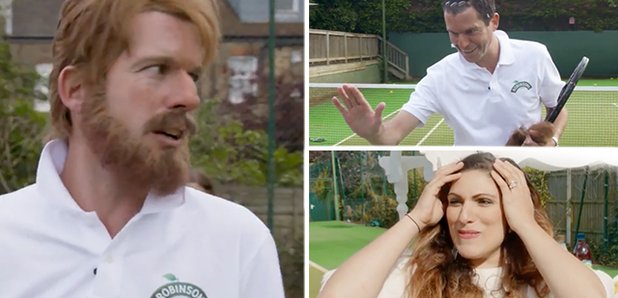 Tennis hero Tim Henman pranked these unsuspecting families in a hilarious Wimbledon themed way.
It's that time of year again!
Get the Pimm's and strawberries out because the world's biggest tennis tournament is back on home turf and the world's greatest are ready to take on the hallowed courts of Wimbledon's All England Lawn Tennis Club.
Tim Henman OBE teamed up with Robinson's the official soft drinks sponsor of Wimbledon to pull a cheeky prank on some unsuspecting families while they took part in a special VIP tennis lesson with All England Law Tennis Club head coach, Dan Bloxham. The tennis legend donned an unrecognisable outfit to make sure he could sneak onto the court undetected - we barely recognise him! such great, although retired from the game, has been mucking about on tennis courts and getting up to no good.
Tim started off by criticising the tennis instructor before jumping in with a racket in hand to take him on. Things started to get a bit fishy when spectators couldn't believe how good he was in the rally...well they soon realised why when he peeled off the disguise!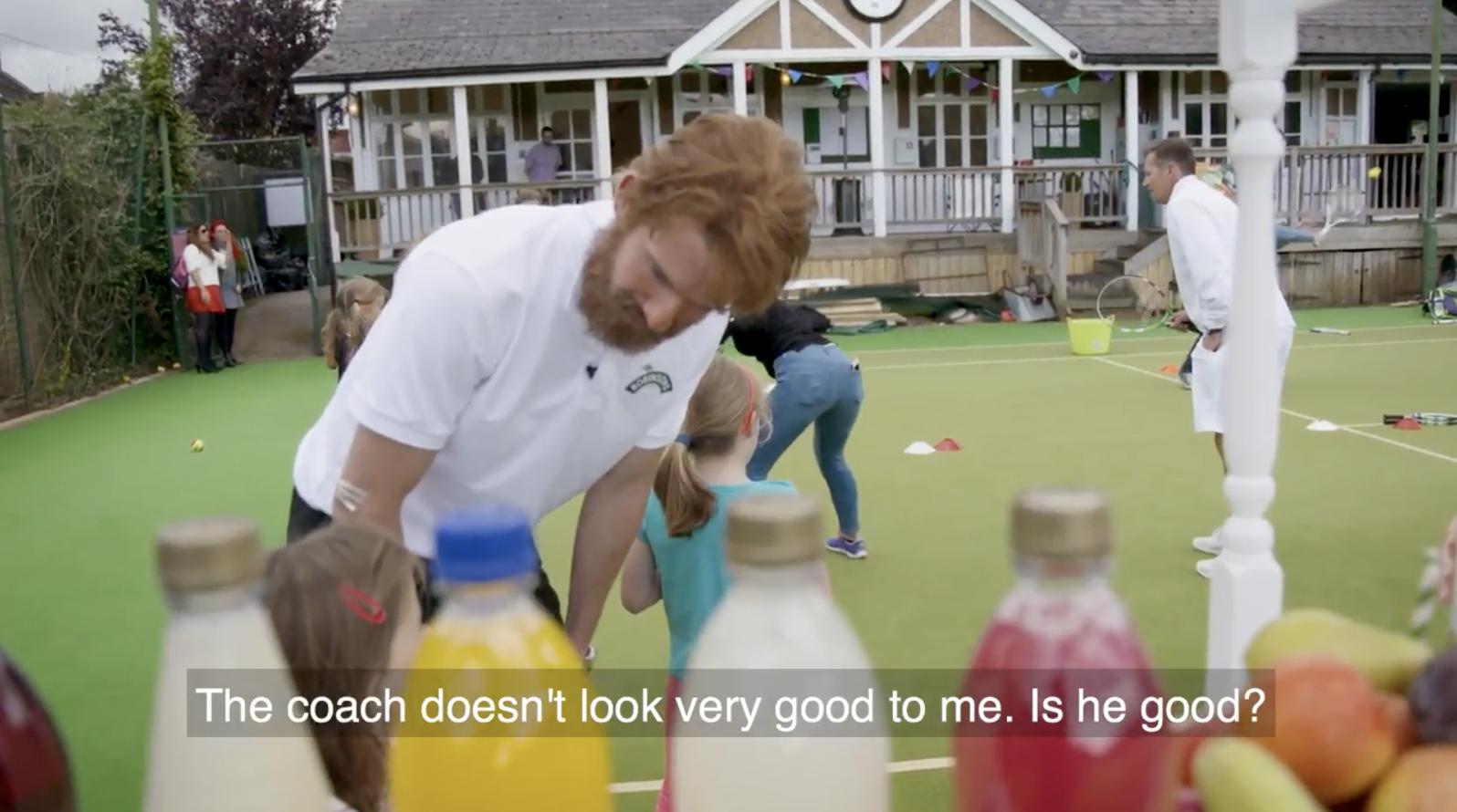 Check out Tim's new red head look complete with huge beard and moustache. There's no chance we'd recognise him if we saw him in the street let alone expect him to invade our tennis lesson.
Tim said, "For me, it's all about encouraging people to play tennis and have fun with it. I played from the age of three, and want to inspire the next generation of tennis aces to enjoy learning new skills, making friends and being outside – whether that's whilst winning or losing. It's great that Robinsons are recognising that, and it's been such a laugh winding everyone up."