WATCH: Tom Daley's Latest Revelation Is Genuinely Unbelievable!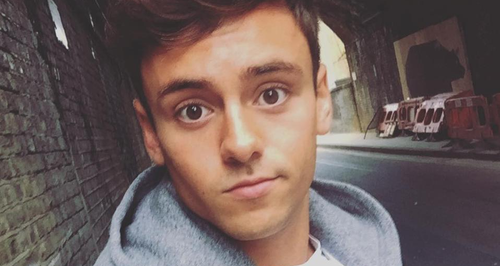 Tom Daley's recent video revelation has totally blown our minds.
He is easily one of our most remarkable sports people; a child prodigy competing at the Olympics at just 14-years-old, winning a medal at the 2012 games and even possessing a frying pan that can cook a whole fry up in one (wow!).
At the grand old age of 22 you might think Tom no longer had the capacity to surprise us, but his latest revelation may be the most unbelievable thing about him yet.
Are you ready?
Olympic diver Tom Daley is a terrible swimmer!
How someone who basically lives at a swimming pool doesn't also have fish like swimming abilities is beyond us, but Tom says "Even though I've been diving for 15 years I still think it's miraculous that people can stay on top of the water for a 50-metre length of the pool.
"If you see me in a swimming pool instead of a diving pool, then I'll probably be struggling, so please kindly guide me to the diving boards."
Gallery: 22 Hottest Pictures Of Olympic Star Tom Daley!
Once again Tom has managed to blow our collective minds, but we wonder, what will he do next to surprise us? Cook 5 minute rice in 4 minutes? Appear on the X-Factor? We've got our fingers crossed it'll be to win a medal at the Olympics in Rio in August.
Good luck, Tom!