WATCH: Will Ferrell Graduated Again And Decided To Belt Out A Whitney Song!
16 May 2017, 17:13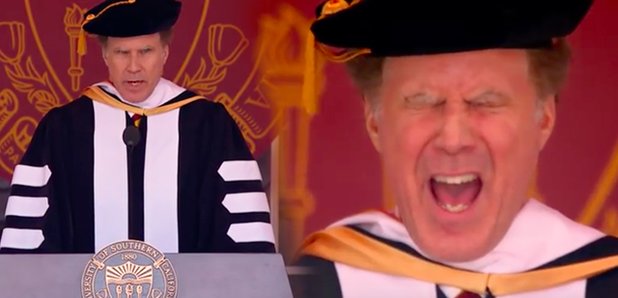 America's favourite funnyman Will Ferrell was granted an honorary doctorate by the University of Southern California and showed his gratitude in a hilarious way.
Will Ferrell is probably one of the funniest people in Hollywood right now.
He's the man who brought us Anchorman and Buddy the Elf so he definitely knows a thing or two about cracking jokes.
When he was honoured with an honorary doctorate from his alma mater the University of Southern California, we could have easily predicted that his speech at the ceremony would be hilarious...all 25 minutes of it!
We've picked out some picked out some witty highlights for your viewing pleasure – including this rousing rendition of Whitney Houston's 'I Will Always Love You'.
Will, we never knew you were such a talented singer!
Aside from that impromptu vocal solo he also joked about how seriously he intends to take his new title of 'doctor'.
He said "my wide and kids must now address me as Dr Ferrell" and joked "I've been told i can now perform minimally invasive surgery at any time and any place even if people don't want it" before asking for student volunteers for his first ever 'surgery'.
But despite the tongue in cheek humour throughout his speech he did offer some pearls of wisdom for the graduating Class of 2017.
"Trust your gut" he said "Keep throwing darts at the dartboard. Don't listen to the critics and you will figure it out".
Sounds like wise advice to us! Since he made the speech, it has now racked up millions of views on YouTube.