Here's What Happened When We Surprised Our Heart Presenters With PUPPIES!
22 December 2017, 17:41 | Updated: 23 December 2017, 19:38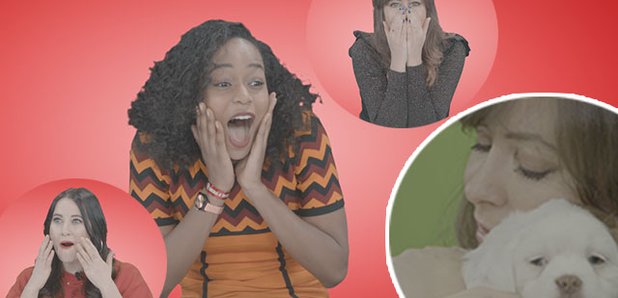 They had no clue what was to come...
Whilst engaging in what they thought was a Christmas show for Heart TV, our presenters got the most pleasant shock that anyone could ever ask for… PUPPIES!
Sitting down for a festive link to camera, Lucy Horobin, Lilah Parsons, Matt Wilkinson, Kat Shoob and Annaliese Dayes, were interrupted with the most adorable puppies which ran through the door, and into their arms.
The little cherubs came from the Dog's Trust, the UK's largest dog welfare charity that takes in approximately 15,000 unwanted dogs every year.
During the video, the Heart presenters read out the shocking reasons that dogs at the trust are abandoned, from comments like, "it doesn't match the furniture" to, "it doesn't like to play dress up".
Turns out that the charity receives a call every five minutes from people looking to give up their dogs in the month following Christmas last year.
As a result the trust lead with the tagline is that, 'a dog is for life, not just Christmas'.
Couldn't have said it better ourselves! They are truly the cutest.
Shouting out everyone at the Dog's Trust for their amazing work.
Watch more: