What Colour Do You Think This Dress Is?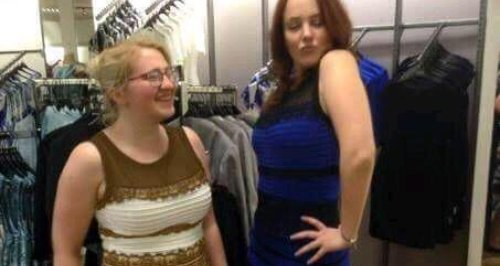 The internet can't decide if this dress is black and blue or white and gold, but we've had confirmation from the designer herself... Did you get it right?
UPDATE: 3rd March 2015
The arguments may have settled but have we really been seeing the same image all along?
We thought we'd finished the debate, until a post on reddit titled "Wait…" appeared, and linked to a photo of these two women wearing that famous dress, with one being blue and black, the other being white and gold.
It makes you think. Although the makers of the dress have said it is 100% a black and blue dress, they do not make it in white and gold. The people who took the original picture also confirmed this was the black and blue version.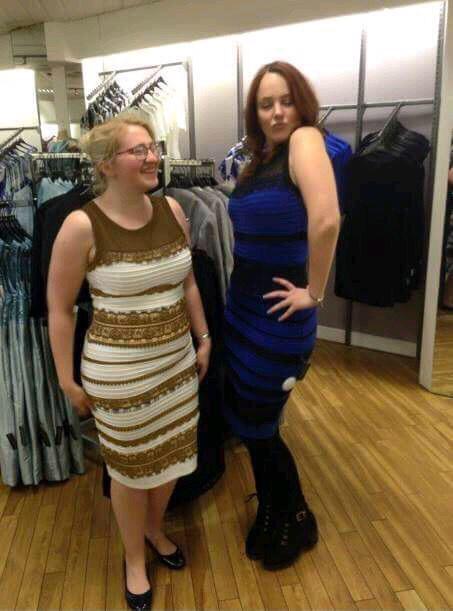 UPDATE: 27th February 2015
Celebrities, politicians and the general public have been weighing in on the great dress debate, but we've had definite confirmation from the dress manufacturer as to the colour of the famous frock.
Michelle Bastock from Roman Originals in Erdington, Birmingham told Heart: "It is definitely royal blue and black." So, there you have it!
The dress manufacturer went on to say: "We attend trade exhibitions and we happened to picked up this dress from one of the exhibitors there, so unfortunately I cannot claim all design rights on this one, but we have put it into our colours."
With orders for the dress flooding in and over a million hits on the Roman Originals website already, Michelle said: "We can't believe it, it's just amazing!"
ORIGINAL: 27th February 2015
It's the debate that's got everyone talking, including the A-list - what colour is this dress?
It might seem like an easy question but apparently some people see the frock as black and blue, while others say it's white and gold. Not to mention the select few who swear the dress changes colour each time they look at it. Yes, really.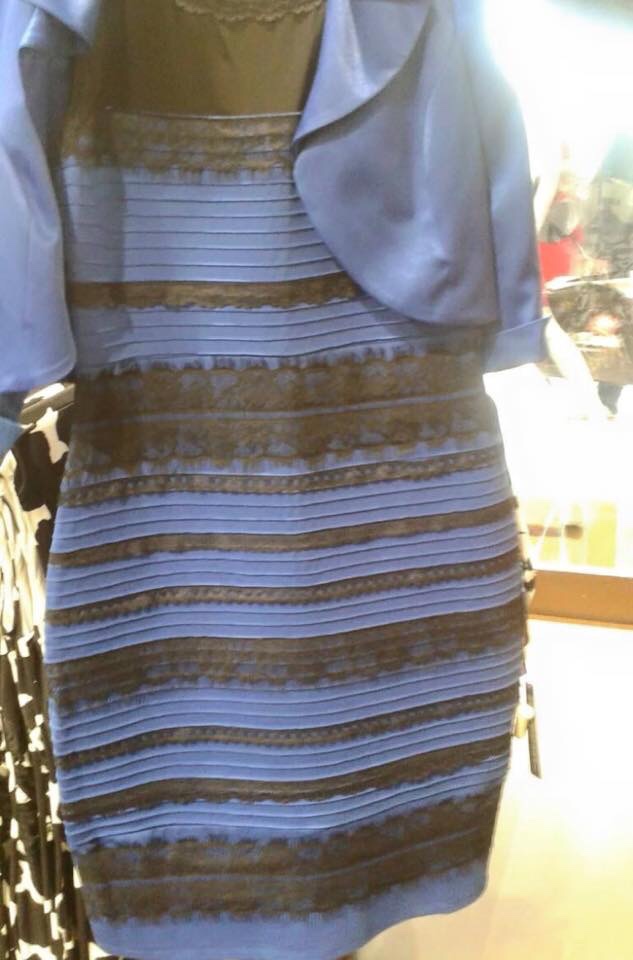 The picture was originally posted to Tumblr by blogger, Swiked with the caption: "Guys please help me - is this dress white and gold, or blue and black?".
The Heart team have already split into two warring tribes and the A-list have taken to Twitter to wade in on #TheDress debate.
I don't understand this odd dress debate and I feel like it's a trick somehow. I'm confused and scared. PS it's OBVIOUSLY BLUE AND BLACK

— Taylor Swift (@taylorswift13) February 27, 2015
What color is that dress? I see white & gold. Kanye sees black & blue, who is color blind?

— Kim Kardashian West (@KimKardashian) February 27, 2015
And for everyone asking I see blue and black

— Justin Bieber (@justinbieber) February 27, 2015
This dress thing is worse than the Sony hack to me

— Mindy Kaling (@mindykaling) February 27, 2015
So, the big question is. What do you see?