Ever Wondered What Happened To Hear'Say?
Which stars from the popular 90s band Hear'Say went onto have successful careers?
It seems like just yesterday we were all queuing up outside HMV to get our hands on a copy of 'Pure and Simple' the debut single from our FIRST reality tv pop band, Hear'Say.
Danny Foster, Myleene Klass, Kim Marsh, Suzanne Shaw and Noel Sullivan were fresh young faces at the time, hoping to leave their mark on the world after starring in 'Popstars', a singing competition which saw them handpicked by judges following a gruelling audition process.
Now, it's been 15 years since 'Pure and Simple' was released in 2001 and we have NO IDEA where the time has gone!
The catchy pop tune became the fastest UK selling single at the time after shifting over 3 million copies and holding the top spot for three weeks.
Sadly, the group fizzled just two years later.
So what became of the cheesy pop group?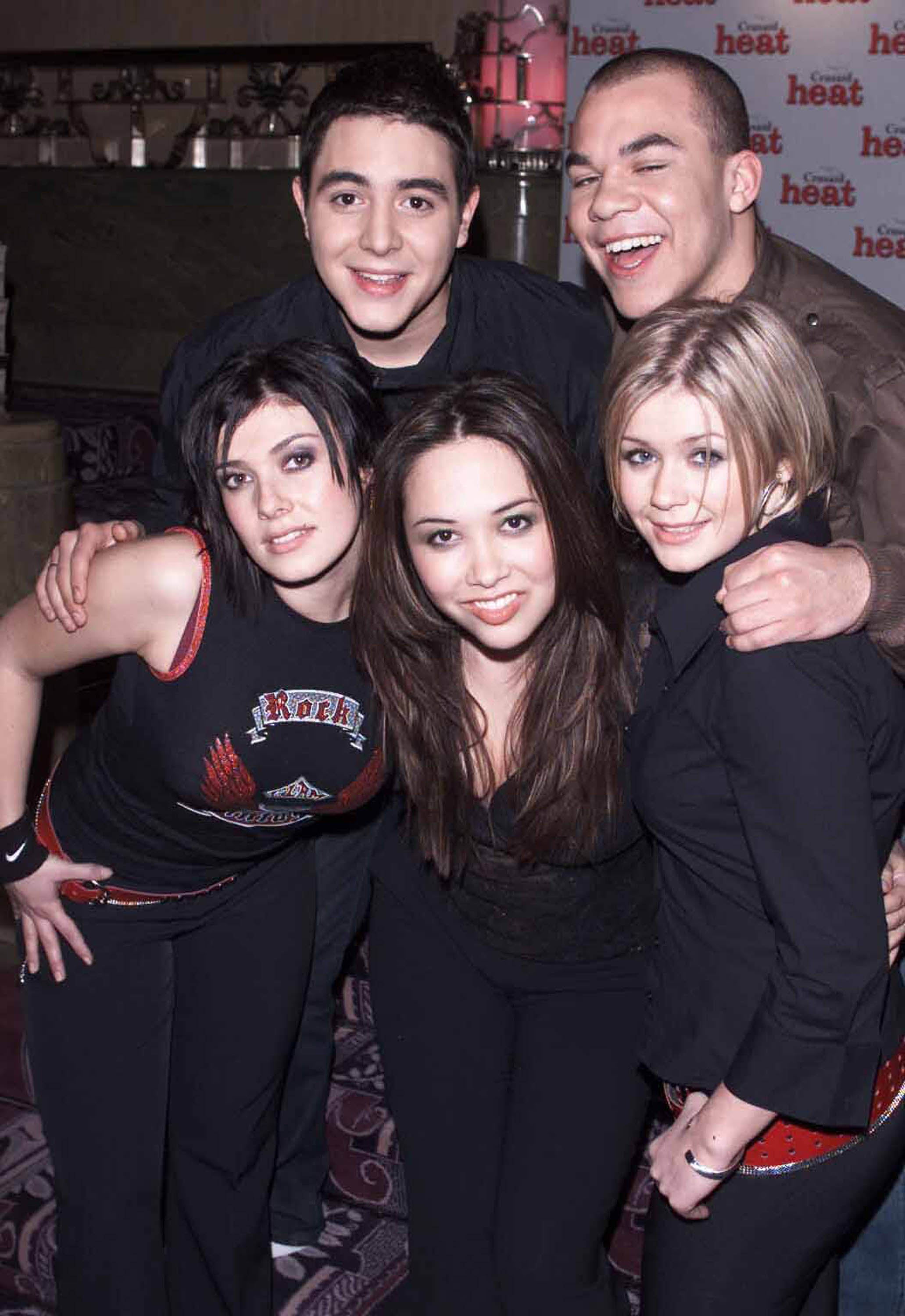 Kym Marsh
It's safe to say that Kym Marsh has gone onto become one of the most successful singers from the group after landing herself a role on Coronation Street.
The star joined the cobbles as Michelle Connor in 2006 and ten years later she still has viewers on the edge of their seats. Kym has also recently made waves with her workout videos and banging bod'.
A bit red faced after this mornings home workout!! Feeling on top form and ready to face the day! #powersculpt pic.twitter.com/1mNvSXdps0

— Kym Marsh (@msm4rsh) December 8, 2015
Suzanne Shaw
Blonde beauty Suzanne is another member of the group who has gone onto carve a career for herself outside of the group, namely for her stint as Eve Birch in 'Emmerdale' where she played the role for a year before quitting in 2011.
She also lent her hand to ice skating and she took the 'Dancing On Ice' crown in 2008 before landing several musical theatre roles.
On my way 2 @StokePark @TheBoodles with @SamJGreenfield can't have champers but looking forward 2 tennis #pregnant pic.twitter.com/Dv4SoedeQ7

— Suzanne Shaw (@SuzanneShaw) June 23, 2015
Noel Sullivan
Noel hasn't remained in the public consciousness as much as his other bandmates, but he is still pursuing his singing with a number of lead musical roles under his belt including 'Grease', 'We Will Rock You' and his current stint in the UK tour of 'Dirty Rotten Scoundrels'.
Danny Foster
It's safe to say that Danny's musical career fizzled out after Hear'Say disbanded back in 2003. He attempted to give singing another go when auditioning for the second series of 'The Voice UK', but his R&B version of Spice Girls 'Wannabe' failed to impress the judges.
A Dapper Weekend with The Mrs @VickiGoddard1 xxxx pic.twitter.com/xD8oGYHhF8

— Mr Danny Foster (@MrDannyFoster) July 13, 2015
Myleene Klass
Myleene has managed to maintain the spotlight and has added a lot of new strings to her (violin!) bow. She's released a host of instrumental albums, a fashion range with Littlewoods and given presenting a go. Her personal life never fails to make headlines, while her infamous shower scene during her time on 'Im A Celebrity...' will probably go down as the hottest in reality TV history.
Bronde new hurr. Sterling werk glam squad @lisalaudat1 @karindarnell @mrnickcox @littlewoods pic.twitter.com/2rnPl0jxj6

— Myleene Klass (@KlassMyleene) 3 February 2016
Well 15 years went quickly! If one thing is for sure, 'The Popstars' cast haven't aged a bit!