When Is 'Star Wars Episode 8: The Last Jedi' Released? Here's Everything You Need To Know
27 June 2017, 12:23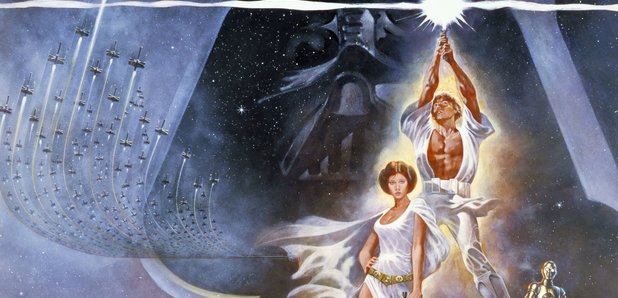 Your one-stop shop for all information about the upcoming 'Star Wars: The Last Jedi'.
December 15, 2017. If that date means something serious to you, chances are that you're either a massive Star Wars fan… or the parent of one. The eighth instalment of the word-devouring franchise will be released on the date in question. Here's everything you need to know about the upcoming Star Wars: The Last Jedi.
Have there been any spoilers?
Debatable. There was something of Twitter storm when John Boyega tweeted: "Time to play a villain ey..." Fans assumed he was talking about The Last Jedi, and that it was a sign his character Finn could succumb to the Dark Side in the new movie. John was quick to debunk this, by which time he'd send social media into meltdown and created intense speculation.
Time to play a villain ey...

— John Boyega (@JohnBoyega) June 7, 2017
What's the title about?
There has been some controversy around the title (talk about a storm in a teacup!). Fans worried that it spelled the end for Luke Skywalker (Mark Hamil) or Rey (Daisy Ridley). Yet it appears to have been confirmed that the use of the word "Jedi" here is plural. Eagle-eyed fans have looked at foreign translations of the title and found that they use the word in a plural sense: the French version is called Les Derniers Jedi (rather than Le Dernier Jedi) and the Italian version is called Gli Ultimi Jedi (rather than L'ultimo Jedi).
Fans' fears were compounded when Hamil said at an event held by The Big Issue, "I finish Episode 8, and then I'm out of work." Yet the actor later distanced himself from the comment. He also tweeted that he will work on Episode 9.
I meant "out of work" because #Ep8 is wrapping soon, OK? #DontOverThinkEVERYTHING #ParsingHamill #WaitForVIII https://t.co/5CIJ5Gqo99

— Mark Hamill (@HamillHimself) June 27, 2016
Haven't seen my chin since May '15, so #FarewellFacialFur & #ByeByeBeard (at least til #EpisodeIX) @popculturequest pic.twitter.com/gaScz1okk6

— Mark Hamill (@HamillHimself) August 30, 2016
Which actors are Star Wars Episode 9: The Last Jedi?
Daisy Ridley will return as Rey, the role she played Star Wars: The Force Awakens, the 2015 reboot of the franchise. Similarly John Boyega will portray Fin. Mark Hamil will play Luke Skywalker (and it remains to be seen if this will be for the last time). Lupita Nyong'o will portray Maz Kanata, Laura Dern will play an as-yet unnamed character and Oscar Isaac will reprise the role of Poe Dameron, whom he played in The Force Awakens).
The late, great Carrie Fisher also appears posthumously as Leia, now a General. Fisher died sadly at the end of last year and there was talk of her being portrayed via CGI, though that has not happened, because it transpires that she had filmed enough of here scenes before her death for the film to be complete.
(It has also been announced that Fisher will appear in Episode IX, which has not yet begun filming – it will being shooting in July – even though none of her scenes had been filmed before her death. Again, there will be no CGI, as her brother Todd Fisher has explained that the filmmakers will use existing, recent footage of the late star. Her character's role in Episode IX remains under wraps, though Todd Fisher has said: "I think her presence now is even more powerful than it was, like Obi-Wan – when the saber cuts him down, he becomes more powerful. I feel like that's what's happened with Carrie. I think the legacy should continue.")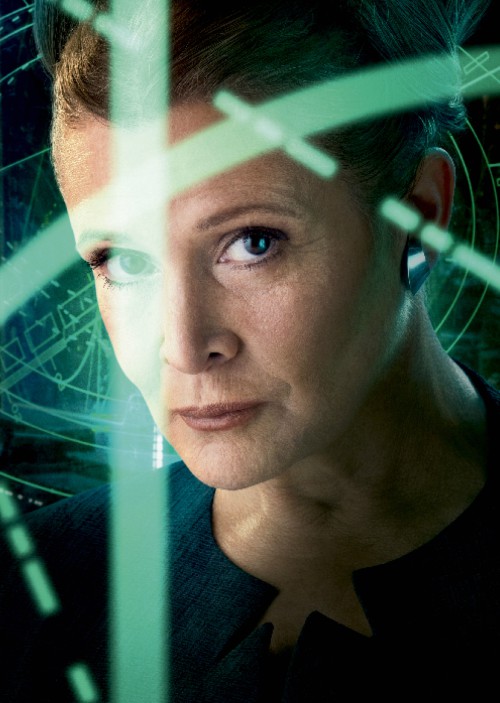 Are there any cameos worth looking out for?
You betcha – though it remains to see what role Gary Barlow will play. The Take That star has claimed that he will appear in the movie and
though he's refused to share details of his role, he has ruled out the idea that he's been cast as a Stormtrooper. The Sun reported that he had filmed a scene at Pinewood Studios last year and the singer confirmed as much when he appeared on Lorraine, where he joked: "'Now I've said that, I'll probably be out. I think the Star Wars people are so strict about what information [is out there]. So me saying that, I've probably just done myself out of a role."
British comedy star Adrian Edmondson has allegedly been cast, too, though we've only rumours to go on at this stage. And Prince William and Prince Harry have reportedly filmed cameos as Stormtroopers – they're not afraid to indulge their dark side!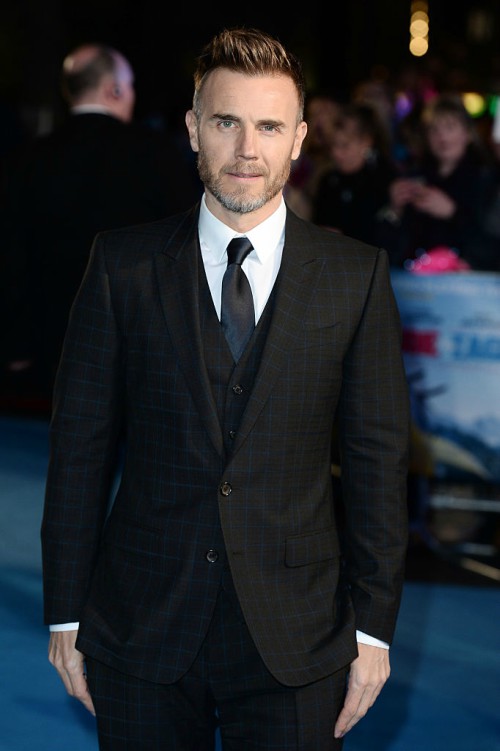 Is there a trailer for Star Wars Episode 9: The Last Jedi?
At this moment, there's no full trailer, just a 'Production Announcement'. Watch it below and feel shivers when John Williams' score blossoms into full bloom. Few films are so big that a date is release in advance for the trailer, but the eighth film in the continuing Star Wars narrative is one of them. Keep 'em peeled on April 13, 2017.
Are there any pictures from the movie currently in circulation?
You're in luck! Here be some cheeky pic snapped on set, though be warned: they're not confirmed to be genuine…
(˵ ˃̶̀ε ˂̶́ ˵) ⁽⁽٩(๑˃̶͈̀ ᗨ ˂̶͈́)۶⁾⁾【The Space Horse in Star Wars: Episode VIII. https://t.co/aFv7vPRf9M 】 pic.twitter.com/fef3D5pmJo

— 北條貴文(Takafumi Hojoh) (@hojoh0419) March 14, 2016
Star wars episode 8 photos
This dude enjoying himself on set + landspeeder #starwars #StarWarsEpisodeVIII pic.twitter.com/XMSbBuK6C5

— Mr.onderful (@mr1derful1) March 14, 2016
Are there any other Star Wars movies in the pipeline?
Big time, big time. For a start, there's a spin-off that will be directed by none other than ace director Ron Howard, famous for movies such as The Da Vinci Code and Apollo 13 (he also played little Richie Cunningham in the iconic America TV show Happy Days). Howard's film will look at the life of a young Han Solo, with filming scheduled to start on July 10.
Where was Star Wars: Episode VIII filmed?
Pinewood Studios, as we've established, while addition filming has taken place in Dubrovnik, County Donegal, Florida and Skellig Michael in Ireland.
What plot details been released yet?
As Gary Barlow suggested, producers are famously tight-lipped about any details from the Star Wars films, but a few hints have trickled out.
Adam Driver told talk show host Larry King: "There was a lot of plot points that we knew were operating in [The Force Awakens] that we get to explain more in the second one, to make both of them make sense. But they do kind of feel socially active to me, and George Lucas originally, a lot of Star Wars was in response to Vietnam and a lot of what I remember talking about with JJ and Rian was this idea of terrorism, and two sides being morally justified to behave however they wanted to to get whatever they thought was absolutely correct."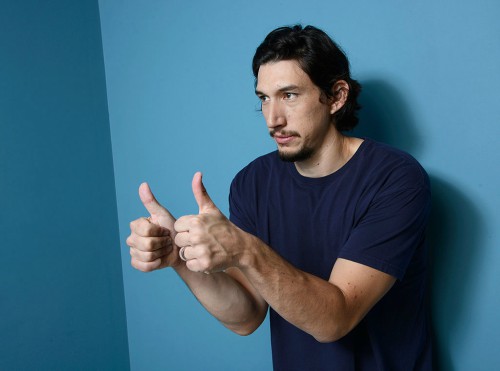 It's also been reported that a new planet will feature in The Last Jedi.
In addition, we know that the backstories of the three characters introduced in The Force Awakens –Poe Dameron, Rey and Finn – will be explored in further detail. Director and scriptwriter Rhian Johnson has said: "I wanted to know more about each of them, and that doesn't just mean information or backstory. Figure out what's the most difficult thing each of them could be challenged with now — let's throw that at them and dig into what really makes them tick by seeing how they handle that."
Are there any other fan theories worth knowing about?
Of course! This is Star Wars we're talking about; the internet is jam-packed with theories and pseudo-spoilers. Among countless others, there are rumours that Rey loses an arm, that there's a scene where a lightsabre is dismantled in the air and that none other than Benicio Del Toro will play Rey's father. We shall see..