Who is Cheryl Coles's mum Joan Callaghan? Where does she live and was she involved in Liam Payne split
3 July 2018, 11:41 | Updated: 3 July 2018, 12:06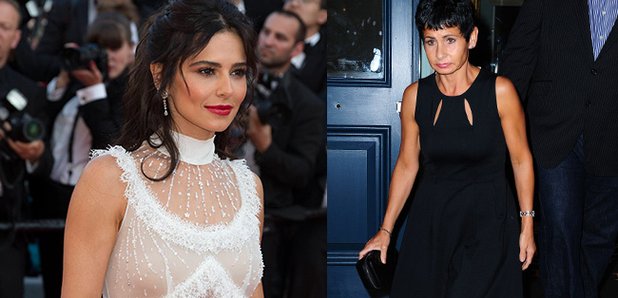 Cheryl has hit back at claims her mum was the reason for her split with Liam Payne. But who is the singer's mother?
Cheryl and Liam Payne officially confirmed their split on Twitter despite having son Bear together.
And rumours instantly began to circulate that Cheryl's mum, Joan Callaghan, was the reason behind the showbiz breakup, an idea the Girls Aloud singer quickly denied.
July 2, 2018
Cheryl, 35, has put these rumours to bed with a recent tweet but who is Cheryl's mum and how much of a role does she have in the singer's life?
Who is Cheryl Cole's mum Joan Callaghan?
Joan is the mother of Cheryl Tweedy who she had with her former partner and Cheryl's dad, Gary Tweedy.
She has four other children; one other with Chery's father Gary and another three children with another former relationship.
She raised Cheryl in Newcastle suburbs of Heaton and Walker and separated from Cheryl's father when the singer was just eleven years old.
Where does Cheryl's mother live?
She currently lives in her hometown of Newcastle, where Cheryl was raised.
There were reports when Cheryl fell pregnant that Joan would move into her home to help her but this never materialised.
When Cheryl was married to England footballer Ashley Cole, Joan moved in with the newlyweds and was the singer's rock when the marriage crumbled.
Are Cheryl and her mother close?
Cheryl and her mother are incredibly close and Joan has stayed close to the singer during her rise to stardom.
In a Mail Online article from 2010 Cheryl has been quoted as saying "'I've come to the conclusion that I don't trust anybody in life except my mother and my dogs. I love having her there."
Black Eyed Peas singer Will.I.Am has previously spoken publicly about the tight bond between his friend Cheryl and her mum.
He said: 'Joan is a great lady. You can see why Cheryl is such a good girl, she gets it from her mum.'
He added: 'Cheryl's mum is behind our friendship. I think anybody that will look after her little girl and ­protect her — after the past few months she has had — is only a good thing in her mum's eyes.'