REVEALED: The Identity Of The Streaker Who Invaded Eurovision
15 May 2017, 12:37 | Updated: 15 May 2017, 12:42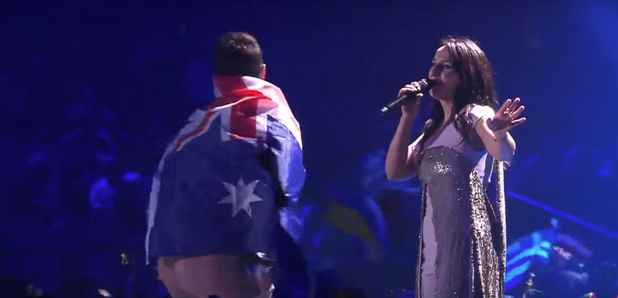 Turns out the owner of that bare bum isn't Australian at all, despite the flag he was wearing.
Anyone who watched Eurovision at the weekend (if that doesn't include you, what on earth were you doing instead!?) will have been AGOG to see a streaker rush across the stage during a performance by Jamala, who won the competition for Ukraine last year.
The cheeky streaker bared his bum while Jamala sang. After the performance, host Graham Norton said: "It's been brought to our attention that you may have witnessed a bare bottom earlier in this performance. So I'd also like to apologise if that offended anybody."
We weren't offended, Graham – we just couldn't believe what we were seeing!
The stage invader was draped in an Australian flag, leading many viewers tweeting along to suggest that he was from the land down under. Yet it has been revealed that this is not the case – and it's also come to light that the man in question is a serial offender when it comes to pranks at high-profile events.
Yes, it's turns out that 28-year-old Vitalii Sediu, a Ukranian man, has in the past targeted Kim Kardashian, Will Smith, Adele, Brad Pitt, Madonna and Gigi Hadid with his silly pranks.
According to The Mirror: "It is thought he gains access to restricted areas using press credentials from his former employer, Ukrainian TV channel 1+1."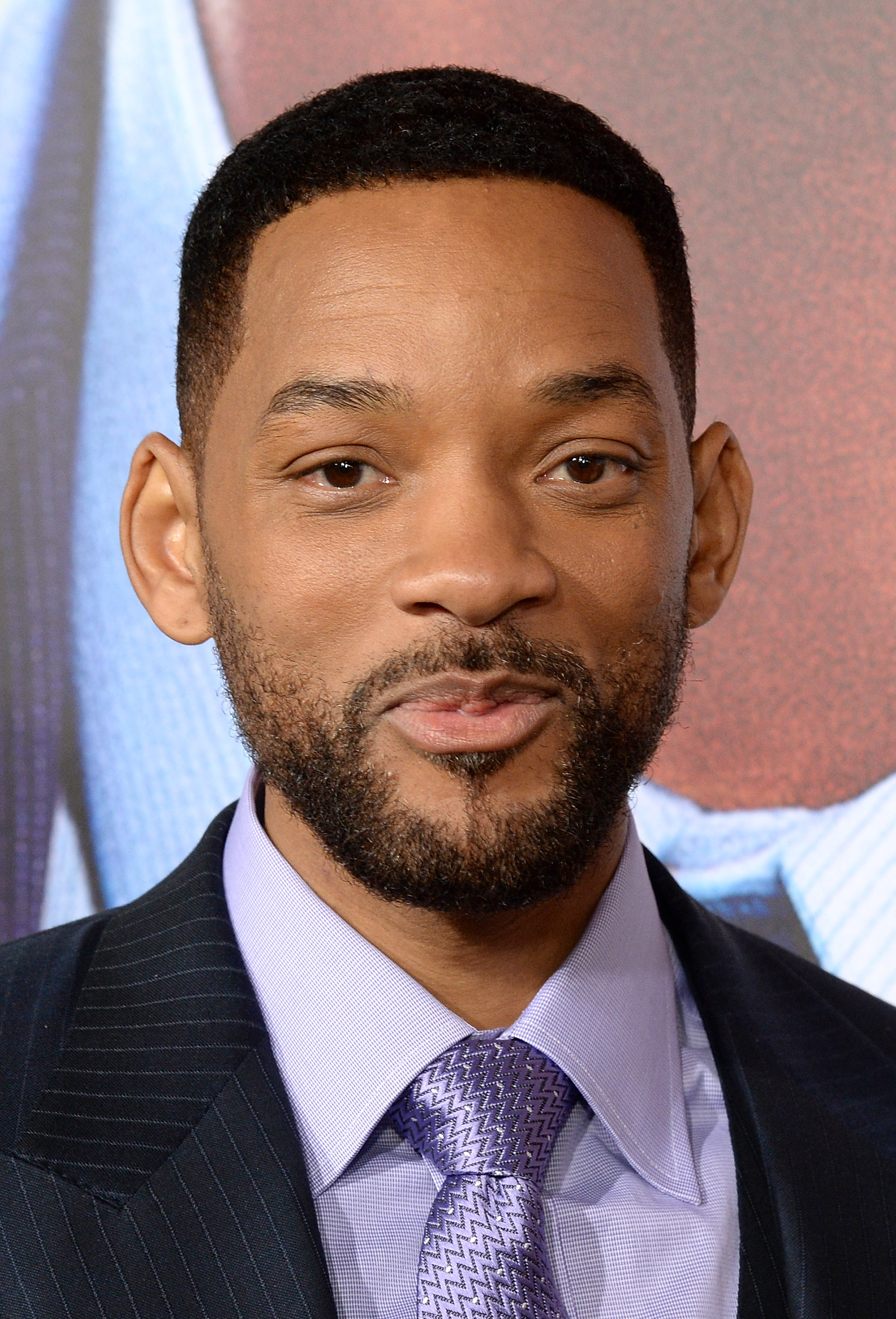 Will Smith has previous been pranked by the streaker
In 2012 he turned up at the premiere of Men In Black 3 and kissed Will Smith on both cheeks (Will slapped him in return). He lifted model Gigi Hadid off the ground at a fashion event in Milan. She responded with the following tweet: "That guy should prob take some time away from icing his jaw tonight to count his lucky stars that Z[ayn Malik] wasn't there."
He gatecrashed Adele's acceptance speech at the 2013 Grammys ("Such an honour to receive this award, I love you Adele", he said) and invaded Bratt Pitt's personal space at the Maleficent premiere in 2014.
That last stunt earned Sediu a ban from all red carpet events, but as we can see from his behaviour at Eurovision, this hasn't stopped him from pranking stars. We reckon he should disappear forever, but he'll probably just get his own TV show.