Who Is Matt Tebutt? Meet The New Host Of 'Saturday Kitchen'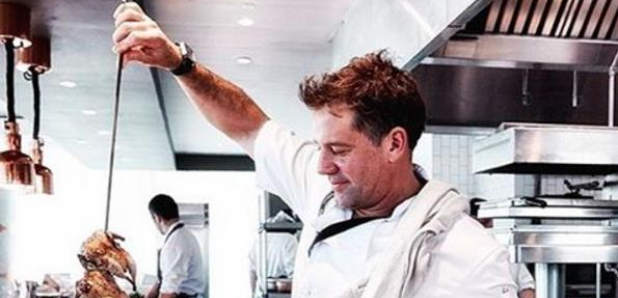 He's a hard act to follow but a new host for Saturday Kitchen has been found.
We were all horrified when northern hunk James Martin unexpectedly quit Saturday Kitchen last year.
Could anyone possibly follow in his footsteps?
Meet new host Matt Tebbutt, the new host announced by the BBC. The TV chef has previously appeared on Channel 4's Food Unwrapped – and fans liked what they saw, so producers drafted him in as James' replacement. All eyes will be on him to continues the success of the hugely popular show.
Matt will host the show every other week. When he's not on the show, the role will be taken by guest big name hosts such Michel Roux Jr, Tom Kerridge, Donal Skehan, Lorraine Pascale, John Torode and Angela Hartnet.
We're all rooting for Matt, though we'll struggle not to miss James, who left the show after reassessing his busy working lifestyle, which caused him to choose to spend more time at home. We're pleased for you, James, but will think of you on Saturday mornings!
Matt, who was born in High Wycombe and brought up in South Wales, has guest hosted the show before. The 43-year-old trained with famous chef Marco Pierre-White and has also hosted Drop Down Menu, The Great British Menu and Market Kitchen.
He's proved himself a brilliant presenter and perfect for the show. Best of luck, Matt!
We'll miss you, James Martin!