Who is Tess Ward? Everything You Need To Know About Harry Styles' New Girlfriend
9 May 2017, 13:20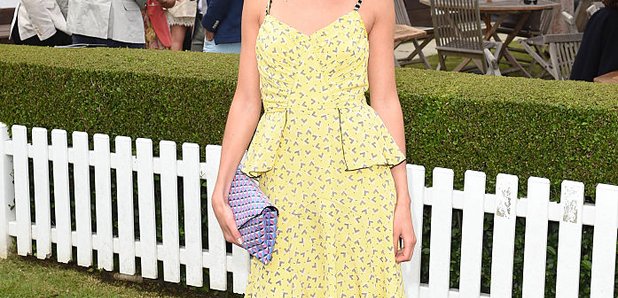 It's 'A Sign Of The Times', as the maturing singer is reportedly settling down a new belle.
Hold the phone! One Direction (and now solo) star Harry Styles reportedly has a new girlfriend, according to reports. With his debut album on the way and single 'Sign Of The Times' setting the internet alight thanks to its brand new video, the 23-year-old musician is the talk of the town right now.
And the new rumours are doing nothing to change that!
But who is Tess Ward? The 27-year-old is a food writer with a blog called The YES Chef has also written two cookery books, The Naked Diet and The Naked Cookbook. You might say she's the female Jamie Oliver!
Tess Ward (Picture credit: Instagram)
The young writer is also a model and has received professional chef training at Le Cordon Bleu school in London. Talk about a high-achiever…
A source apparently told The Sun: "As soon as Harry met Tess there was an instant spark between them. They really bonded over their mutual love of quirky fashion and food – and things turned romantic quickly. They've been on a number of dates while Harry has been in London and he's already introduced Tess to some of his close friends including his personal stylist Lou Teasdale."
The sourced added: "This really seems different to Harry's past relationships as Harry genuinely is besotted with Tess and doesn't want to risk messing this one up."
Harry's roll-call of ex-girlfriends reportedly includes Taylor Swift and Kendall Jenner, so it's new for us to hear that him he's dating someone who lives away from the spotlight.
The singer has been very much in the spotlight – he's about to embark on his solo tour, which was so popular that tickets completely sold out in just two hours! Fans have been so disappointed that he's promised to perform again next year. Let's hope he finds some time to see Tess!