Chaos At The Winter Olympics After Every Slopestyle Competitor Fell
12 February 2018, 13:25 | Updated: 12 February 2018, 13:28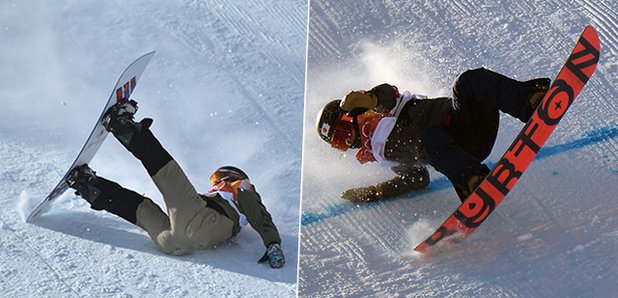 Team GB failed to scoop any medals in the ladies slopestyle in Pyeongchang, with some competitors arguing that the event should have been postponed.
Slopestyle involves snowboarders performing tricks and stunts over giant slopes and along rails, with the thletes travelling at high speed and grabbing some serious air in the process.
So, obviously, severe winds aren't particularly welcome.

Credit: Getty - USA's Jamie Anderson Won Gold In The Slopestyle Final
Unfortunately, at the Winter Olympics in South Korea, huge gales were blowing and the ladies final was hit with a whole heap of crashes and accidents after being postponed for some time.
Every single sportswoman fell in at least one of their two runs, and it came as a relief to many of them that the competition finished without any serious injuries.
The extreme winds in #Pyeongchang2018 were absolutely brutal...#bbcolympics #WinterOlympics pic.twitter.com/OxNcRNac8P

— BBC Sport (@BBCSport) February 12, 2018
Team GB failed to place anywhere near the medal zone, with Aimee Fuller coming 17th after a heavy crash during her run. She said: "The wind ripped me sideways and there was not a chance I was going to land."
Jenny Jones, who scooped a Bronze medal in Slopestyle at the 2014 games in Sochi, slammed organisers for continuing with the competition. She said: "It was a total lottery of what was going to happen. I wonder what went on in those conversations and why somebody didn't say 'let's postpone this'. In my mind, I would have wanted it to be postponed."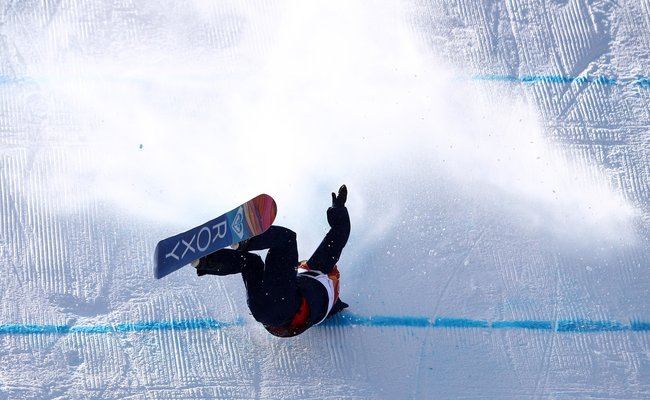 Credit: Getty - Aimee Fuller Crashes In The Slopestyle
Many of the other Slopsestyle sports stars were also angered at the decision for the competition to continue, saying that it didn't portray a true reflection of the Women's Slopestyle sporting abilities.
The qualifying rounds for this sport were previously cancelled due to extreme winds, meaning that each sportswoman was automatically guaranteed a place in the final.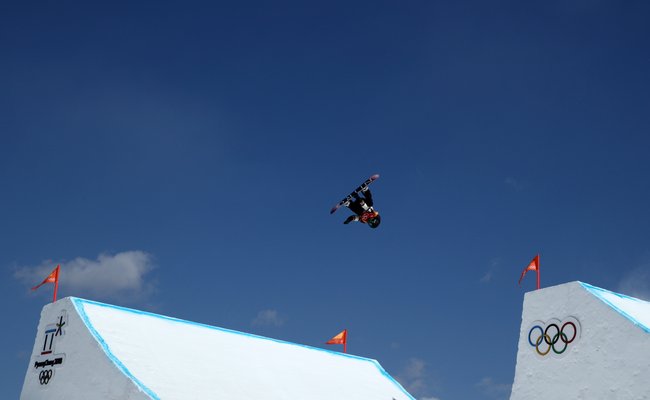 Credit: Getty - Camada's Laurie Blouin Competing In The Slopestyle
Germany currently hold the top spot in the medal table, but there's still plenty of time for everything to change.
The Winter Olympics continues broadcasting live on BBC1 throughout the day, with a roundup of the highlights on BBC2 at 7pm this evening.