WATCH! Woman Who Married HERSELF Reveals She Has CHEATED...On Herself!
26 October 2017, 13:38 | Updated: 26 October 2017, 13:40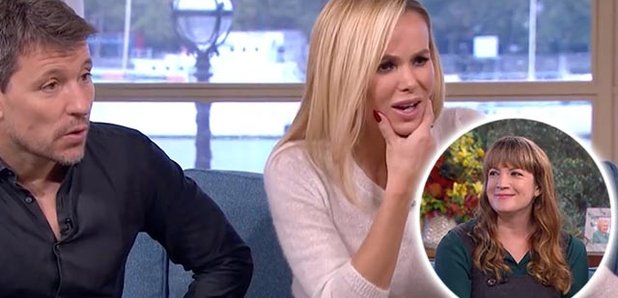 What happens now?!
Sophie Tanner has recently celebrated her second wedding anniversary.
To herself.
The sologamist self-tied the knot in Brighton in May 2015, where she had 20 Bridesmaids accompanying her down the aisle and her pet dog as ring bearer. She sealed the ceremony by slipping a ring onto her own finger as a symbol of marriage.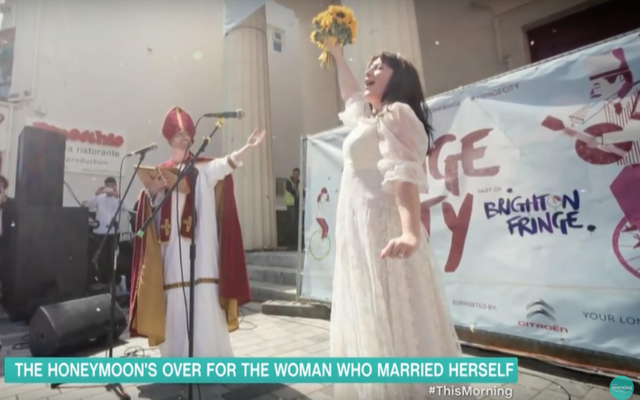 Speaking to Eamonn and Ruth on This Morning last year, she gleefully expressed that she was still in the "honeymoon period".
However, she has since returned to the sofa to reveal that she had met someone else.
Sophie dated Ruari Barrett for 5 months, who joined her to talk to Ben Shephard and Amanda Holden about their "lovely-ish relationship". In a total polar opposite, Ruari identified as a polyamorist (meaning he could date more than one person at any one time) before he met Sophie.
But, he claimed it was "too much work" and has now chosen to follow Sophie's footsteps by having a self-marriage ceremony. Ruari married himself in Las Vegas last year and got a love-heart with the word "me" tattooed across his chest as an ever-lasting symbol of his love to himself.
When asked about cheating on herself, Sophie made it clear that her self-marriage wasn't about that. She said: "Self-marriage is about self-love. It doesn't mean you're rejecting all other meaningful relationships in your life and becoming a nun forever more. It means you're rejecting bad relationships."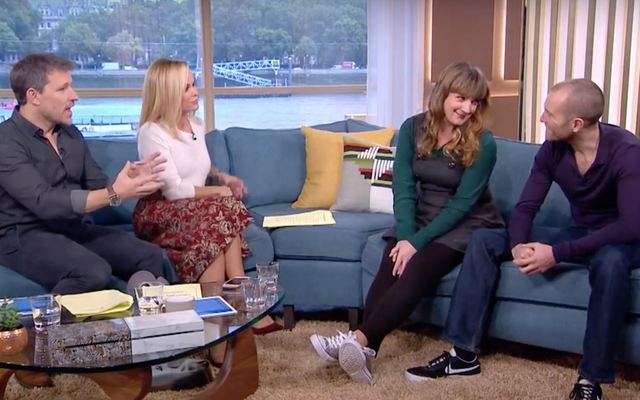 Asked if divorce would ever be on the cards, Sophie said: "Marrying yourself is a lifelong commitment to be responsible for your own happiness, so divorce is not an option."
At least she's never going to have to feign happiness at an anniversary present that she doesn't like!