This Contestant On 'The Chase' Might Be The Worst Of All Time
7 April 2017, 12:48 | Updated: 7 April 2017, 12:49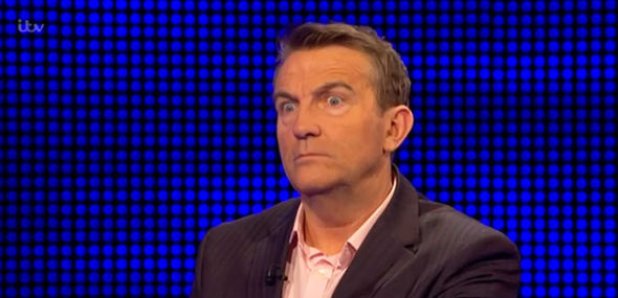 'The Chase' is making headlines yet again – this time because people can't believe how many questions a contestant got wrong!
We suggested once before that we may have found the worst game show contestant of all time. But this time we really mean it!
Poor old Moir had an absolute 'mare on The Chase yesterday, as she managed to get every single question wrong on the cash builder round. She made no money during the cash builder round and took nothing into the next section of the show.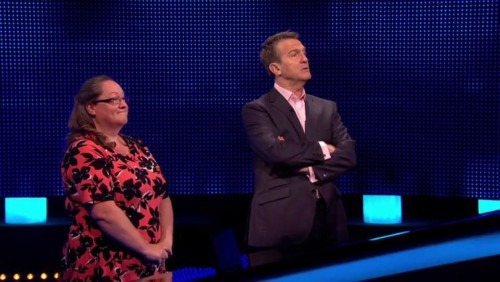 The Essex resident got every single answer wrong, opting to pass on most of host Bradley Walsh's questions. How embarrassing! And Walsh, of course, didn't let Moir off the hook, making light-hearted fun of her disastrous round.
Looking baffled, he quipped, "You knew about five of them! What happened there!?"
Moir confessed that the pressure prevented her from getting the answers correct, as "nerves" intervened. "Absolutely awful!" she said.
But cheeky Bradley wouldn't let it go, exclaiming: "I can't believe you got none!"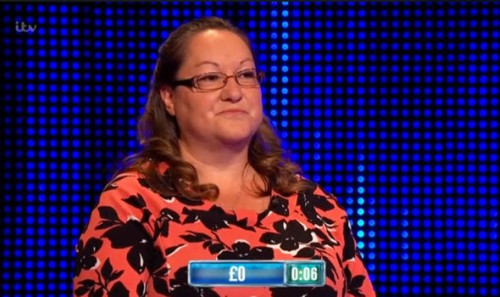 It really was a shocking round, though, which perhaps was reached its most bizarre point when Moir claimed that Italian people say "Hola". We didn't know where to look!
And we weren't the only ones who were stunned. This lot on Twitter were in stitches at what they had just witnessed.
George was just glad it wasn't him
imagine getting £0 in the cash builder round on The Chase

I'd never be able to look anyone in the eye ever again

— my name is george. (@george_mckillop) April 6, 2017
Hayley reckons Moir should have stayed in bed
This lady on #TheChase should really have just stayed at home!! Worst contestant ever

— Hayley (@hayley_mia18) April 6, 2017
Roon's seen nothing like it
Worst contestant I've ever seen on the chase here

— Roon (@cammysteel98) April 6, 2017
Poor old Moir. To be fair, it's can't be easy trying to answer correctly when you know millions of people will be watching at home.
The Chase had been making all sorts of headlines lately, with some contestants named after Disney characters, some named after the Friends characters and others simply shafting their teammate in the most shameless way!
One thing's for sure: it makes for great telly. We're can't wait to see what Bradley and his pals come up with next time!