X Factor Finalist Eoghan Quigg Looks Totally Different Now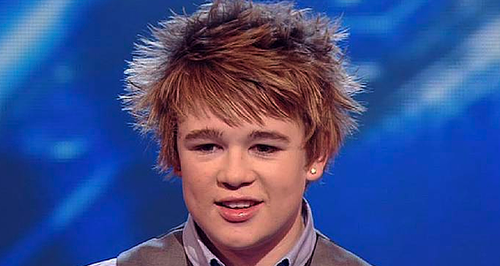 2008 X Factor finalist Eoghan Quigg is unrecognisable as he shows off his new hot bod on social media...
The X Factor has brought us some memorable stars over the years (One Direction and Olly Murs) and some less memorable singers too (oh hi Wagner).
There are also some who we might not remember but are now definitely worth racking our brains for.
Remember the baby-faced 16-year-old Irish boy, Eoghan Quigg, who came third behind JLS and Alexandra Burke in The X Factor final back in 2008?
Well, now 23 with a full sleeve of tattoos, The X Factor finalist has ditched the blonde highlights and eyebrow piercing and done some serious bulking up.
Yep, the Northern Irish lad has a fully inked sleeve, muscled arms and a significantly less gelled barnet now.
This DEFO makes us feel old!