X Factor duo Misunderstood previously reached Britain's Got Talent semi-finals
3 September 2018, 14:37 | Updated: 3 September 2018, 17:11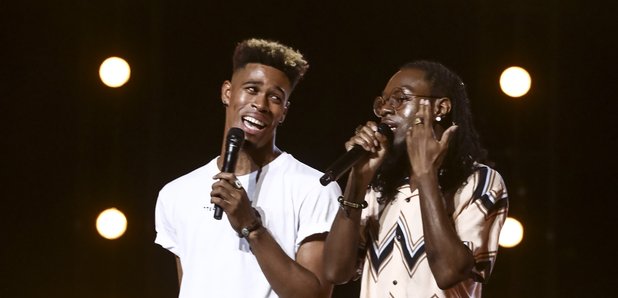 The duo - Stephan Benson and Jeffrey Okyere - almost got to the last stage of Simon Cowell's other talent show in 2011.
X Factor duo Misunderstood previously reached the semi-finals of Britain's Got Talent.
The duo, Jeffrey Okyere and Stephan Benson, reached the final stages of BGT in 2010 when they were part 12-member dance troupe Myztikal - but deny that it gives them an unfair advantage in this year's competition.
They appeared on The X Factor the next year as a singing duo, but were sent home by Louis Walsh.
Speaking exclusively to Heart just hours after their auditioned aired, they denied that their previous dealings with Simon Cowell talent shows has given them a head start on other hopefuls in their year's competition.
They said: "It hasn't give us any kind of advantage, at all. It's our story!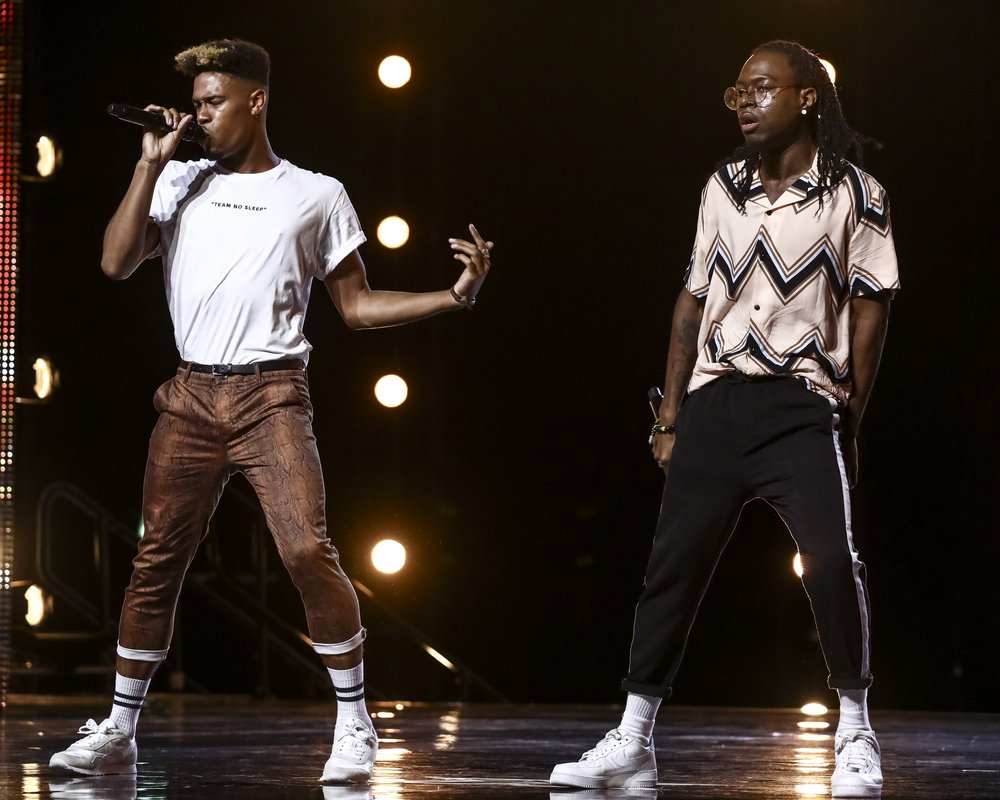 Misunderstood wowed the judges with their self-penned track, Juicy Fruit (Credit - ITV)
"It's something that we've been working towards all of our lives. In those nine years we've done some incredible things.
"We are not worried at all. We just want to have fun and everything happens for a reason."
Describing the "nerve-wracking experience" waiting for their audition to hit TV screens, Stephan and Jeffrey revealed they didn't tell any of their family about their latest bid for stardom.
They wowed Simon Cowell, Louis Tomlinson, Ayda Field, and Robbie Williams with self-penned original track, Juicy Fruit.
Since their brief moment in the limelight in 2011, the boys have enjoyed moderate success and have tracks on Spotify and have also made music videos.
They have also spent time in the studio with Black Eyed Peas star Will.i.am, but explained they decided not to audition for Will on The Voice UK as The X Factor offers a "great platform to be able to show who we are, why we are here and why we write our music."
While in Los Angeles working on music with Will, the boys attended a party where they got to rub shoulders with Beyonce... and they admitted that they think Robbie Williams' wife Ayda Field has a similar energy.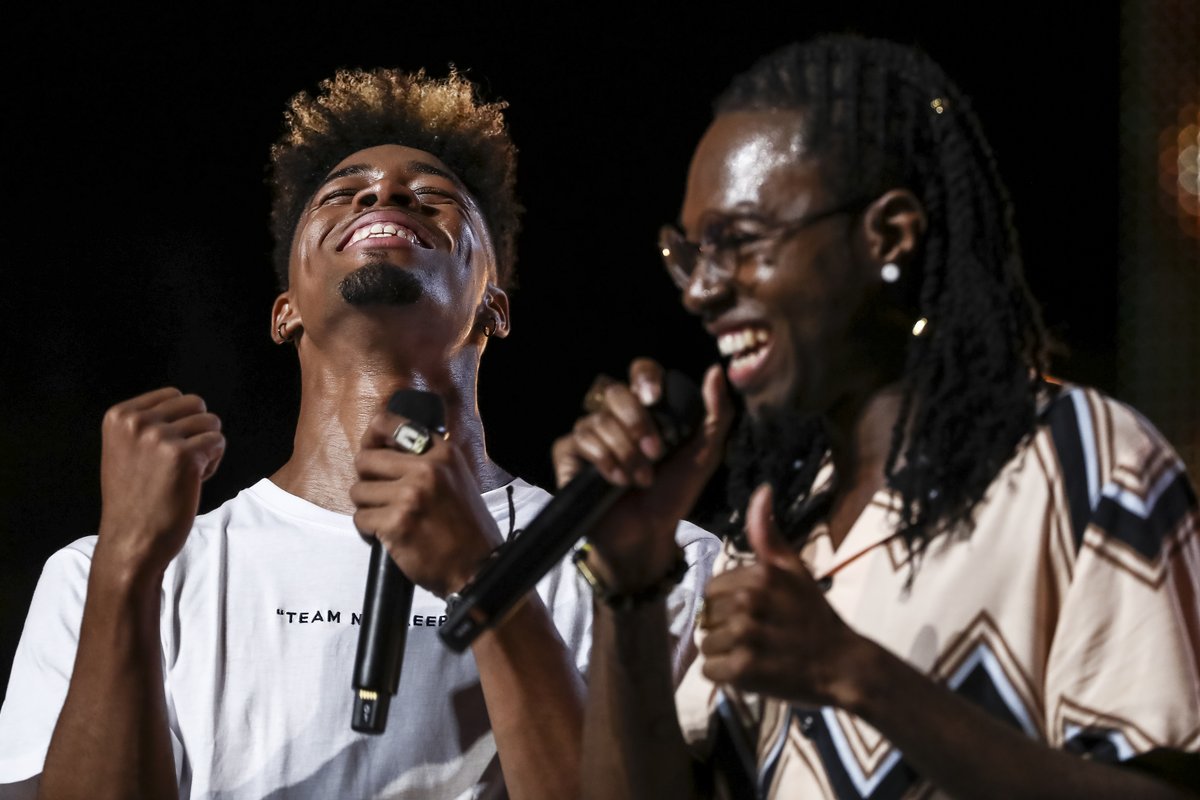 The duo have previously spent time in the studio with The Voice coach Will.i.am (Credit - ITV)
Misunderstood revealed: "We love the new judging line-up. They have such a weird chemistry and such a synergy, it's a different feeling but it's nice to see fresh and new faces."
Asked who they hope will mentor the groups, the boys confessed: "For us, it's anyone that gets our energy and really knows what Misunderstood is all about. Ayda would be great.
"We love Ayda, she is our little Sasha Fierce. She is just bringing so much energy and we love her sass and it's crazy because we don't really know her that much but she's got such presence and energy that we've just grown to love."