Oo-er! X Factor Viewers Left SHOCKED After Simon's Naughty 'Wardrobe Malfunction'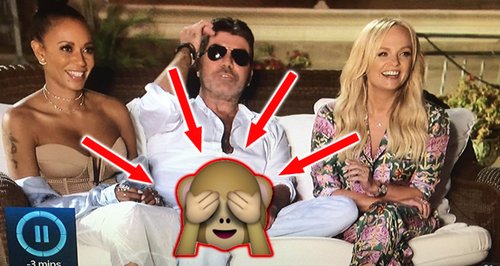 On the telly before 9pm, the X Factor is a family show, one for the kids and grown-ups to enjoy together. Which is why Simon Cowell's apparent "wardrobe malfunction" came as such a shock to viewers on Sunday night.
The 'incident' occurred whilst sat in a Spice Girl sandwich in his house in Malibu. Simon was joined by Heart's Emma Bunton and fellow judge Mel B to help him decide the fate of the contestants. Dressed in a white tee, jeans and no shoes, Simon was clearly relaxed in his own home. He was sat with one leg up on the sofa.
Unbeknownst to Emma and Mel B, it looked like Simon was baring his nether-regions through the zipper on his jeans!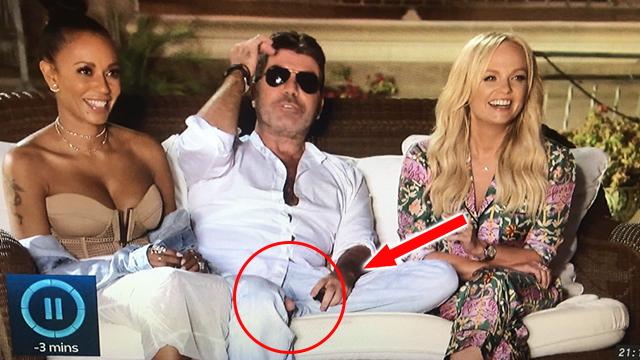 Picture | ITV/Twitter
Viewers who saw the cheeky exposure took to Twitter using #ToeGate to share their horror that Simon's toe looked like something else...
The 56-year-old music mogul was forced to address the apparently cheeky incident on the live Xtra Factor show on Sunday night. He said: "Before anything else I want to clear up toe-gate.
"It was just my toe. It was quite embarrassing when I saw it online but it was just my toe. I have a very large toe."
Okay Simon, if you say so...