X Factor hopeful Tom Richards says One Direction will reunite in the next three years
21 September 2018, 17:13 | Updated: 21 September 2018, 17:14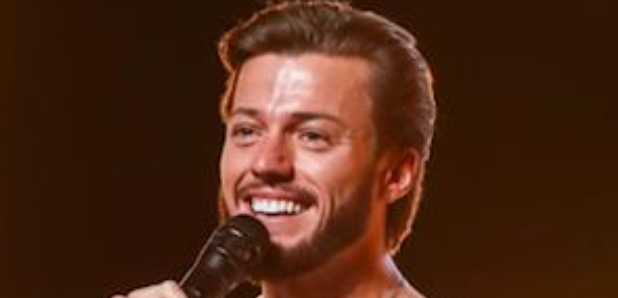 Welsh singer came close to being a member when he first appeared on the show back in 2010
It's been eight years since he missed out on becoming a member of the biggest boy band of the last decade but Tom Richards is still determined to make it big.
The Welshman, 24, first appeared when he was a fresh-faced 16-year-old and he made it all the way through to the bootcamp round, narrowly missing out on a place in the band that became One Direction.
And Tom reckons we'll see the boys reunite by 2021.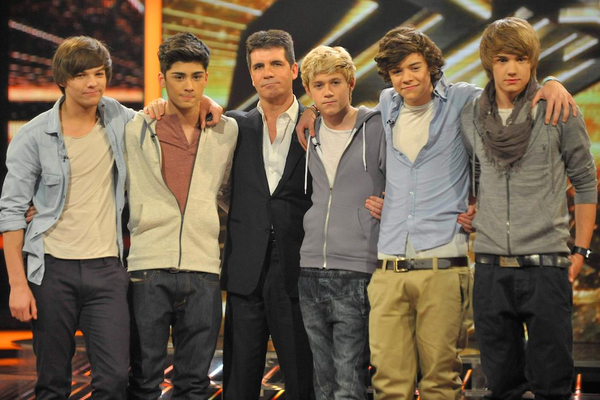 Simon Cowell with One Direction when they won X Factor in 2010
He told Heart: "Financially they probably don't really need to do it but creatively speaking... and it's probably what every single screaming woman and young girl wants. So give the world what they want.
"They'll sell out a million times over in every single popular destination in the world. I'd say in the next three years, it'll happen for sure."
Tom came face to face with his old buddy Louis Tomlinson when he stepped out on stage at the weekend, and Louis recognised him immediately even though it's been eight years since they last saw each other.
Admitting they'd lost touch since Louis hit the big time with 1D, Tom also revealed that he'd shared a room with Cheryl's ex Liam Payne during the bootcamp phase.
Speaking about Louis he revealed: "You just grow apart. They've gone on to do amazing things, which is remarkable. That was the first time I'd seen him since we did the bootcamp together in 2010."
Adding: "I got on with all the boys really well, we were quite close in bootcamp - I shared a room with Liam Payne for a couple of days. It was great, we were just young lads like my mates from back home.
"Young boys from all different parts of the country there for the same purpose but no idea what was actually in store for them and hats off to them!"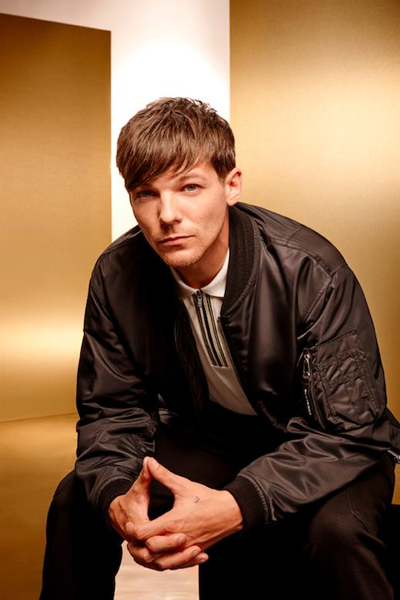 Judge Louis recognised Tom right away
Tom also admitted that the eight-year gap between appearances put him under extreme pressure.
He said: "I've never been so nervous in my life. Having eight years between my auditions has been a blessing and a burden, I've had so much time to think about it and there's always massive pressure on the people who return, the expectancy to do better. I was absolutely bricking it and I think it showed in my performance.
"I did a few things I don't normally do and pushed it a bit, but that's the amount of pressure you're under. If I compare myself to that 16-year-old who first appeared on the show in 2010, young green-eyed kid, never left Wales before - I was just going on there for a bit of fun. Now I'm a grown man, I've traveled the world a bit, seen things and done things. I pay my own bills now!
"I know how much [winning] it could change my life, people don't take that into consideration and say you're trying too hard… well, give me a break, you know."
Speaking about the other contestants on the show, Tom said he was a big fan of Liverpudlian Anthony Russell, the 28-year-old who had to leave bootcamp last year due to personal circumstances.
Anthony made it all the way through to the bootcamp round thanks to his impressive singing ability and Scouse charm.
He made headlines after turning up to his original audition with a black eye.
Tom told Heart: "I like that Anthony Russell, the little Scouse pocket rocket. He's raw and as good as it gets and a working class lad. He seems like a genuine guy. I actually followed his progress on the show last year and was gutted that he didn't make it through.
"You can see he's rough and rugged, but his voice is phenomenal. The show deserves a massive thumbs up for that, it gives ordinary people a platform to showcase their talents."
A spokesperson for One Direction said: "The band are on hiatus as everyone knows."