Little Perri From Diversity Is All Grown Up With Abs Of Steel!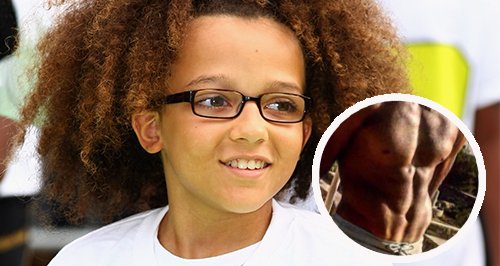 The young dancers from Diversity are all grown up and we can't believe it!
The youngest of the Diversity bunch are both all grown up now, and we can't believe how mature they look!
When the dance crew graced our screens on Britain's Got Talent in 2009, Perri Kiely and Mitchell Craske were the tender age of 13.
Alongside their teammates the boys impressed the judges with their dance and acrobat skills which often involved the youngsters being catapulted into the air to do some impressive tricks!
They went on to win the show and Diversity are still a solid team and tour their dance shows nationwide for their loyal fans.
Seven years after winning BGT, we wondered what the boys look like and they are fully fledged young men now...
Perri also shared some snaps recently of himself, and fellow Diversity stars Ashley and Jordan Banjo, the latter of which is in I'm A Celeb...
And my oh my do they have abs of steel!
We can't believe how much they've grown up!