YouTuber Zoella Gives A Tour Around Her New Home Worth Over £1MILLION!
13 June 2017, 16:22 | Updated: 13 June 2017, 17:05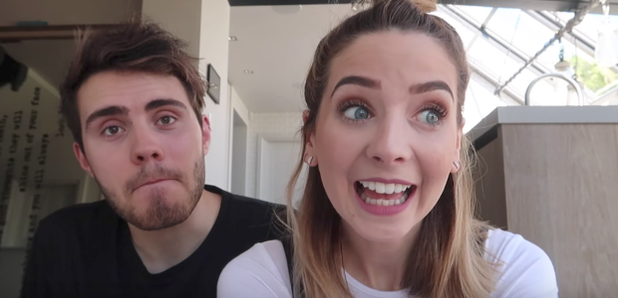 The YouTube star Zoella and her v-logging boyfriend Alfie Deyes have moved in to their new home together.
It's understandable if you're looking at Zoella and going 'who'? But trust us, she's someone you need to know about - even if it's for the sake of your kids!
The 27-year-old internet sensation first started a fashion and lifestyle blog in 2009 before moving in to v-logging where she began making headlines. Since then, her videos have been watched by nearly 12 million subscribers and she's written three fictional books.

Picture | Zoella
Now, she's making enough money for v-logging to be a full-time job - and enough to move out of her £1million house in Brighton to a newer, bigger and more luxurious pad by the seaside.
To say we're envious is an understatement!
Zoe Sugg and her boyfriend Alfie Deyes, 23, - who is also a YouTube star in his own right - treated their subscribers to a cheeky tour around their new home. The couple have seriously done well for themselves.
The young couple revealed to viewers that they had decided to move all of their stuff themselves, instead of hiring a removal van.
The pair haven't revealed exactly where it is that they now live, keeping their new address private.
In their old home, the stars found themselves in an unenviable situation where fans had taken to camping outside their home.
In 2015, Zoe took to twitter to ask her fans to stop ringing her doorbell, whilst Alfie pointed out that it wasn't right for parents to drive their children to spy over fences at the stars trying to relax in the garden.
Well, hopefully that's all in the past as the couple start a new chapter in their life together.
Congratulations guys!