YouTubers Are Selling Products To Kids Right Under Our Noses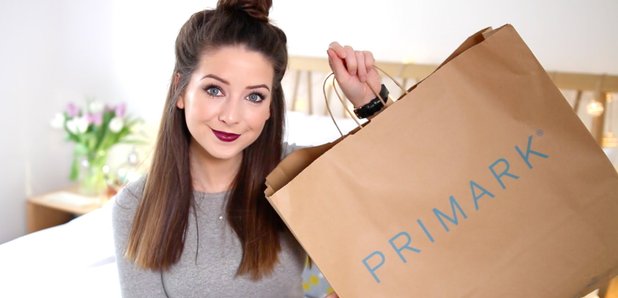 Your kids aren't watching the adverts on TV anymore, they're watching YouTubers and it's potentially worse for our wallets.
Back in the day the advert breaks between children's TV programmes was plagued with toys and product placements.
It would be impossible to get through an episode of a cartoon without the latest toy popping up on an Argos advert or the latest hair accessory being enthusiastically shown off to the camera by a child actress.
Kids would eat it up and the next thing you know you're being begged to buy it on the next shopping trip.
Flash forward ten years and although kids TV seems to have fallen from grace in favour of YouTube, our kids are still being sold to as they watch and we may not have noticed.
It feels like kids have older tastes than they did, a typical 12-year-old may opt to watch a make up haul video rather than an episode of Blue Peter, and that word 'haul' may worryingly make youngsters never content with what they already own, constantly striving for the next fad.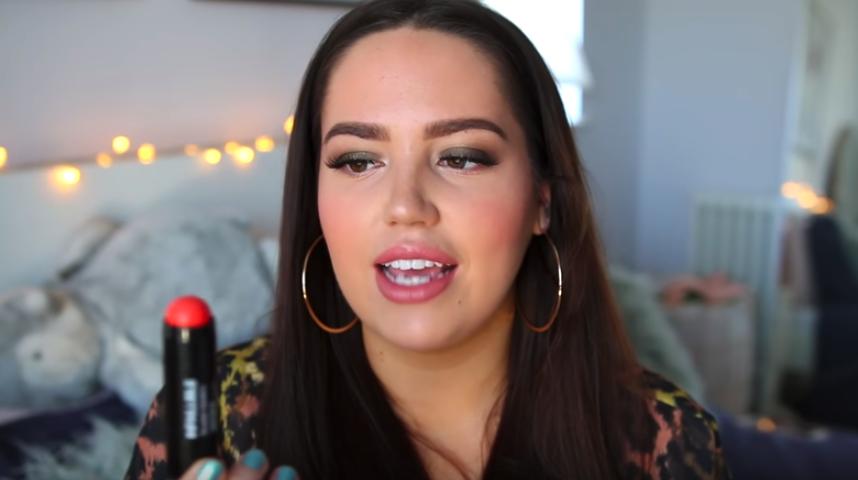 YouTuber Gabriella Lindley often does 'drug store beauty hauls' | Picture: YouTuber
For those who don't know (and you wouldn't be blamed for your ignorance) according to Wikipedia, a haul "is a video recording, posted to the internet, which displays items recently purchased, including product details or even the price".
In the past month the world's most famous YouTuber, Zoella, has filmed five of these style videos ranging from 'Best Friend Does My ASOS Shop' to a 'January Favourites' video where she shows off her favourite products of the month (which total a not so cheap £270).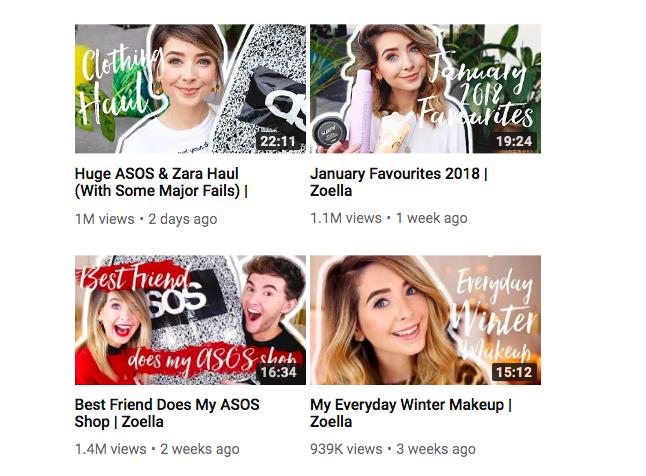 Youngsters watching these videos are being exposed to a culture of excessive spending month on month in a way that can teach them never to fully appreciate what they already own leaving them constantly wanting next lipstick or next cute top.
Another worrying effect of this type of content is that lots of the time the price isn't even featured in the videos themselves and viewers will then expect parents to fork out the money for something they've seen without any real awareness of the monetary value.
YouTubers have already been slammed in the past for the steep prices of their own products and merchandise before taking into account the the stuff they flog on their channels.
Zoella was slammed for her advent calendars which annoyed parents when priced at £50
To a certain extent you can't fully blame the YouTubers, as ludicrous as it may sound being a vlogger is a full time job these days, and by featuring product placements and sponsored content in their videos it's a way to help them earn a living.
But as parents, it's worth being aware of the negative effects that this constant exposure to buying and spending might have on our kids in the long run.
We have a duty to remind our children of the monetary value of their belongings, teach them to appreciate what they own and remind that in the same way you shouldn't believe everything you see on TV, teach them not to believe everything they see on YouTube.
The chances are their favourite vlogger (ironic, considering Zoella is said to earn around £50k a month) got it for free anyway.