Marks and Spencer slammed for stocking padded bras aimed at pre-teens
10 July 2018, 16:06 | Updated: 10 July 2018, 16:21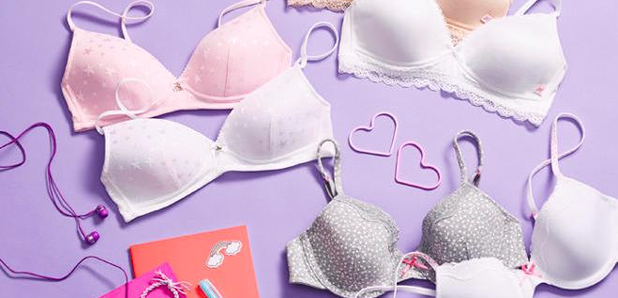 One mum hit out at M&S claiming it was giving out the 'wrong message' with their Angel range bras.
Marks and Spencer have come under fire for selling padded bras to pre-teen girls, but a spokesperson claims the padding is for "modesty and comfort."
The supermarket giant has been slammed by one mother who was shopping in the children's area of Marks and Spencer's branch in Shropshire.
Mum-of-two Laura Milatos, 40, told Fabulous: "I was just browsing the children's clothes section before coming across the bras.
"I was shocked when I saw it... If my ten-year-old daughter put it on it would definitely look as though she had breasts."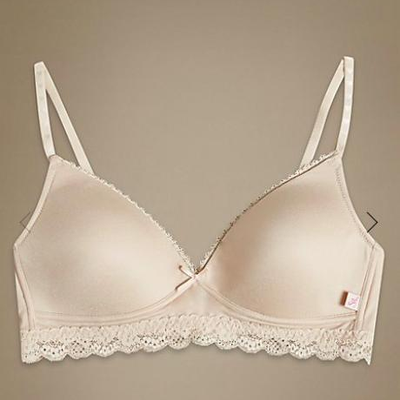 The Sumptuously Soft Padded Full Cup First Bra features in Marks and Spencer's pre-teen Angel range (Credit: M&S website)
After coming across the padded Angel training bra, she shared an image on social media.
Laura added: "It seems as though it's aimed at Tweens rather than teens and so many young women are now getting boob jobs.
"If it were in the lingerie section then fair enough. But the fact it was placed in the middle of the children's section just sends children the wrong message."
On their website, M&S explain: "There's no fixed age when girls should start wearing a bra; what matters is that they're able to access the right style to deliver comfort, support and modesty to a developing body."
A spokesperson has added: "Some Angel bras [the clothing line in question] are lightly padded to provide modesty under clothing."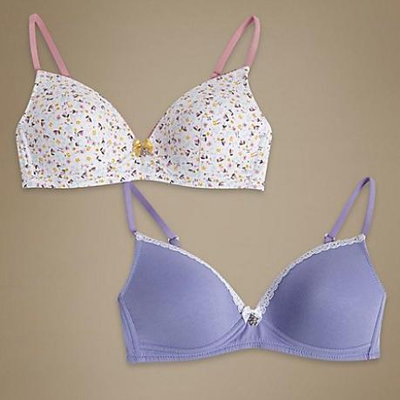 M&S have included the padded First Bras range in their latest sale - but mums are worried about the message it sends to young girls (credit: M&S website)
M&S concluded: "This type of bra is extremely common, and selling them is normal practice on the high street.
"We continue to listen to our customers, both Angel wearers and parents alike to ensure we have a range which suits all needs. We also comply with the BRC [British Retail Consortium] guidelines."