RockReef Activity Attraction & PierZip
31 March 2017, 13:09 | Updated: 12 February 2018, 14:39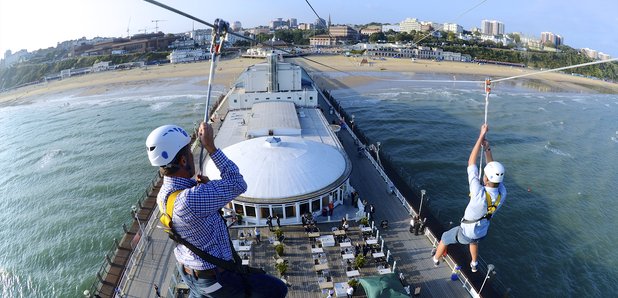 RockReef is an all year, all weather attraction based on adventure sports, located at the end of Bournemouth Pier.
There is a huge range of exciting activities to suit all ages from 4 – 94! Including 27 individually themed climbing walls, each with challenges to suit beginners through to the more experienced. There is a stairway to heaven climbing challenge, sure to test your balance and a Highline aerial obstacle course consisting of wooden obstacles suspended 20 feet above the ground! The Pier Cave is a 65-Linear metre indoor fun cave experience!
For the more adventurous, there are two adrenaline activities that are sure to test your courage, you could test yourself on the Vertical Slide which is sure to get your heart racing as you are pulled to the top and then let go as gravity takes over!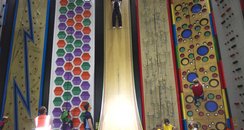 The most challenging activity inside RockReef is the Leap of faith, you climb a 20ft pole and walk the plank, you then leap from the plank to try and catch a bag suspended in front of you!
Outside is the awesome PierZip, the world's first pier to shore zip wire! Climb the tower at the end of the pier and launch yourself off the platform to zip surf 250 metres over the sea, landing on the beach below. A dual line means you can go two at a time and race each other to the beach below!
Open 7 days a week, check website for session times, availability and to book www.rockreef.co.uk