New Tributes For Murdered Lucy
24 October 2018, 09:40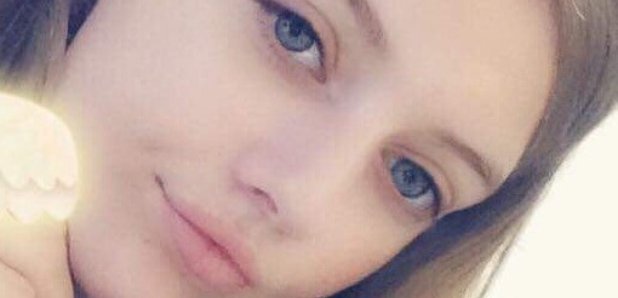 The mum of murdered schoolgirl, Lucy McHugh, has paid tribute to her "lip gloss angel" on what would have been her 14th birthday.
The body of the 13-year-old was found in woods at Southampton Sports Centre on July 26th.
She had been stabbed to death.
Hampshire Police are still appealing for information as they try to piece together her teenager's final movements.
Lucy's mum, Stacey White, said in a statement released through police: "Today should have been a celebration for you filled with presents, balloons, cakes and a party for our little smiling dolly, who had grown to a young lady of 14 - a mixture of fun, laughter, generosity, kindness and whose biggest critic was herself.
"You were just beginning your next adventure of choices for your career, your life and that would go on to mould who you would continue to become.
"Your dreams and desires all being set and, knowing you, I can quite imagine you would have achieved every one of them.
"You started off your life just as determined as you left it. You were set to be on time and, 36 hours after beginning your journey to show us how tiny you were, you finally arrived - exactly on time.
"A smiling, content little dolly, who everyone adored and cherished.
"You soared through your life doing so many things, you never let anything stand in your way.
"You loved so many activities: sports, art, drama, music, travelling, beaches and so much more."
Ms White continued to describe Lucy's love of trips to Cornwall and theme parks and of Harry Potter.
She added: "You never knew across the years just how many people's lives you had touched, how many friends you had made and just how much your general manner had helped others.
"Listening and supporting family, friends and even just people you met along the way."
Ms White added: "None of us know how to stop our hearts from aching and all wish you were still here smiling away.
"We sit often and think of your smiles, looking back at your photos just to see them once more. Remembering all the things you would say and do.
"Being unique was a way of life to you, walking around in the brightest lip gloss without a care in the world, perfume sprayed 'til the whole house could smell it, music blasting out while you sang along, clothes everywhere - I'm certain you had no idea how your wardrobe opened.
"Zipping about, whirling around, you could never sit still for long, a hurricane of smiles."
"We will never forget all the memories and smiles you brought to our lives. We will sit and chat to you every day just like you were here. You will never be forgotten.
"I'm sure you would say: 'Don't let my parting destroy any more lives than it has already, mine has already been taken far too soon'.
"My smiling Lip Gloss Angel."