Portsmouth Man Killed In Syria
30 November 2017, 09:09 | Updated: 30 November 2017, 09:11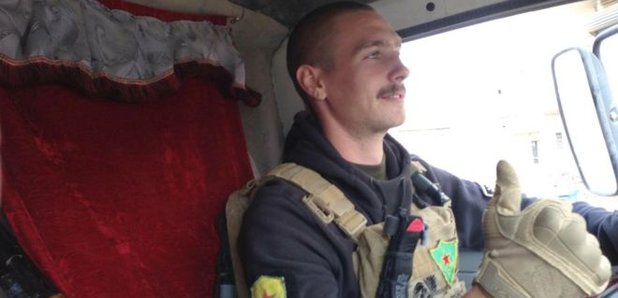 A man from Portsmouth has become the seventh British person to die while fighting Islamic State in Syria.
Oliver Hall was caught up in an explosion while clearing mine in Raqqa at the weekend.
Posts on social media appeared to show Mr Hall in Raqqa, wearing camouflage clothing and carrying weaponry, with messages pledging solidarity between the UK and Syria.
The posts were accompanied by good luck messages from friends at home.
The 24-year-old's death comes just over a month after the fatal injury to fellow Briton Jac Holmes, a sniper from Bournemouth, who had fought alongside the YPG since January 2015.
He was also clearing mines in Raqqa when he died.
The other British fatalities fighting against IS are Mehmet Aksoy, 32, Luke Rutter, 22, Ryan Lock, 20, Dean Evans, 22, and Konstandinos Erik Scurfield, 25.
Raqqa had served as the capital of IS's so-called caliphate since 2014, and had been under the group's control for more than three and a half years until its liberation last month.
The YPG, also known as the People's Protection Units, is mostly made up of Kurdish men and women fighting against IS in northern Syria.