Chicken Or The Egg?
Scientists, it's fine. Rich and Zoe have got this one covered!
Every morning this week somewhere on The South Coast, you will be able to locate the Heart Breakfast Chicken and The Heart Breakfast Egg.
So be listening to Heart Breakfast with Rich and Zoe every morning from half 7. Keep your eyes peeled and your phone close, as soon as you see our Chicken or our egg, we need you to call 0345 481 11 11 and tell us which one you've spotted and where it was.
By the end of the week we'll see which one was spotted FIRST more times than the other. Thus, giving us our answer as to which came first, the chicken or the egg?
TUESDAY MORNING - The Egg was spotted. Here's how it sounded!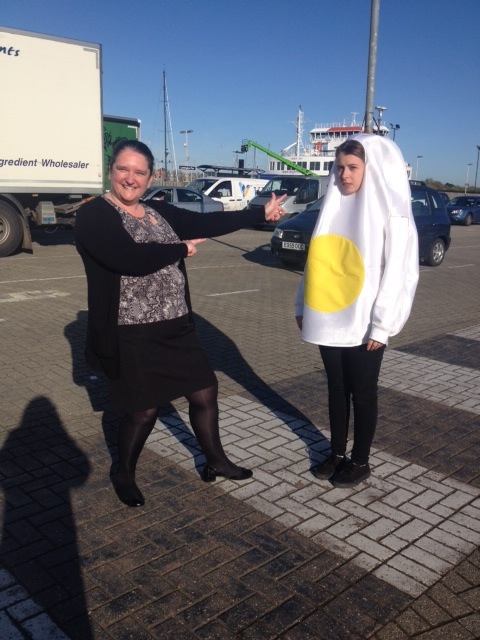 WEDNESDAY EGG WAS SPOTTED FIRST AGAIN...
THURSDAY MORNING STOP EVERYTHING WE'VE FOUND THE CHICKEN!
Our Conclusion... The Whole Thing Was A Waste Of Time! But it was good sending people out dressed up as an egg, chicken.
And for awesome fancy dress costumes head To Peeks Party Store In Christchurch. Click here to check them out.